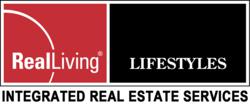 "We are an incredibly progressive brokerage and it takes an incredibly progressive team to lead this type of movement," said Rodgers.
San Diego, California (PRWEB) December 14, 2011
To help strengthen services for agents and clients, Real Living Lifestyles, one of the largest and most respected residential real estate firms in San Diego County, announced that it has promoted four executives: Eileen Schwartz, Erica Vautier Liodice, Rich Johnson and Brian Gooding.
"We are an incredibly progressive brokerage and it takes an incredibly progressive team to lead this type of movement," said Steve Rodgers, CEO/president/co-owner of Real Living Lifestyles. "Eileen, Erica, Rich and Brian will be instrumental in helping us to expand our operations and improve our real estate services."
In her new role, Schwartz will serve as the Vice President of Training and Professional Development she will lead Real Living Lifestyle's educational systems for agents. Prior to her promotion, she was Director of Training and Education where she launched The New Agent Academy for newly licensed agents, RSS (Real Success Solutions) for agents wanting to increase their production and a Masters Series for top producing agents. In addition to being a certified coach, Schwartz was a highly successful top producer in real estate for 15 years closing between 50 and 100 transactions per year.
Vautier Liodice was promoted from Marketing Director to Vice President of Marketing, where she will manage the company's marketing and communications programs. As the Marketing Director, she brought the brokerage to the forefront of real estate technology and initiated some of the most advanced marketing systems in the industry. Her accomplishments include developing an in-house multimedia production agency; creating a blog super site powered by more than a hundred agent authors; and building an interactive intranet that streamlines company communication and organizes resources in a cloud based solution.
Johnson will now serve as the company's Vice President of Business Development and an active office manager. Prior to that, he was branch manager of the highly successful Rancho Bernardo office and Director of Business Development. Combining more than 25 years of real estate and financial services expertise, Johnson has helped grow the company's operations exponentially. He fueled the development of many new business projects, including: founding an in-house insurance company; creating advanced online lead generation systems; producing an internet based radio talk show program; and managing multiple new home projects through out San Diego.
Gooding was promoted to Vice President, International and Luxury Divisions and Coastal Manager, La Costa and Carmel Valley Branches. Gooding has sold and managed real estate properties globally and is recognized as an expert in the luxury market. He spent seven years as the Vice President of Sales and Marketing for a private country club community in Indian Wells and as Director of Sales for a luxury resort on the Island of St. Kitts. He runs Real Living Lifestyles' Elegant Homes International program and is active in prominent Who's Who of Luxury Real Estate network.
"Our executive teams includes some of the strongest professionals I have ever worked with," said Rodgers. "Their talent and expertise have been integral to our success and will continue to be one of the reasons our brokerage is thriving."
###