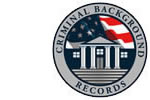 Slow job growth and an unemployment rate just above 9% have combined to create a unique challenge for Human Resources departments across the United States.
Waltham, MA (PRWEB) December 06, 2011
In today's employment market significant change has taken place. Slow job growth and an unemployment rate just above 9% have combined to create a unique challenge for Human Resources departments across the United States.
With each position that becomes available the number of well-qualified candidates increases and the larger the candidate pool the greater the burden on HR, both in time and money. And each position is critical, both for the employer and the potential employee. The demands on HR departments has increased as companies and organizations place a heightened importance on fully vetting candidates to fit the requirements and specifications of a given position. With personnel cutbacks and shrinking budgets HR Departments scramble to keep up. The task of vetting potential new hires has become a momentous challenge. With cutbacks on personnel and greater demand for a broader and more thorough background check, the impact on HR is tremendous. The solution may appear out of reach, but it is not.
CriminalBackgroundRecords.com provides a full-line of screening reports, a highly-qualified staff, court record researchers and the most current information regarding the rules and regulations that guide the background screening industry. Pre-employment background checks are the central component to the hiring process and the legalities that govern background screening continue to evolve. Under full compliance with the Fair Credit Reporting Act (FCRA), which governs the use of consumer reports for purposes of hiring, as well as retention, reassignment, firing and promotion, CriminalBackgroundRecords.com has the experience and knowledge to keep HR Departments up-to-date and well informed, protecting companies and organizations from inappropriate background checks. Understanding the legalities of hiring, especially when considering criminal history, credit and other related reports, is critical. Utilizing CriminalBackgroundRecords.com to conduct background screening will protect both the employer and employee from simple mistakes and misunderstandings that could become significant issues.
As the daily challenges to Human Resources Departments continue to mount, minimize the worry and time commitment with online background screening. This solution makes sense, creates peace of mind and delivers the mechanism human resources need to meet the demands of the current employment market. CriminalBackgroundRecords.com has a complete line of reports, a solid understanding of today's complicated background screening legalities, a secure on-line platform, and a cost that won't break the bank, CriminalBackgrounRecords.com is the HR solution for today's ever changing employment market.
Start using these services as an employer within 1-business day by sending an email to bd(at)infoeinc(dot)com.
About Information Enterprises, Inc
Information Enterprises, Inc. is a national public records provider that specializes in creating customized websites that specifically address a certain target market and then formats its information reports according to the demands of each of those markets. Visit them online at: http://www.InformationEnterprises.com.
About CriminalBackgroundRecords.com
CriminalBackgroundRecords.com is a national background checking site that specializes in criminal background checks. The site has been providing background checks to employers, landlords, individuals and other entities for a decade and has active members in all 50-US States. Individual products include criminal background checks including county, state and national background checks, Social Security number validation, address history traces, Federal court searches, driving records and professional verifications. Visit them online at: http://www.CriminalBackgroundRecords.com.
If you would like to work with a sales representative to setup a monthly billing account, get discounted pricing and gain access to various background checks send an email to bd(at)infoeinc(dot)com and a representative will contact you.
###