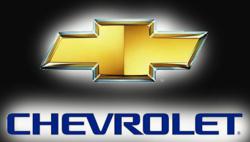 San Antonio, Texas (PRWEB) December 07, 2011
Tom Benson Chevy- one of the leading Chevy dealerships in San Antonio is happy to announce that last month Chevrolet sold 128,907 vehicles. This number is up ten percent in comparison to November 2010. With November sales numbers in, Chevy has officially gained 23 percent in retail sales and this marks the 15th consecutive month of retail-sales gains for Chevy.
Chevrolet's total sales are up 14 percent this year so far and individual sales are up 21 percent. A huge part of this success is the sustained consumer demand that is present across Chevrolet's line.
This year and the last few years have marked the beginning of Chevrolet's newer, smaller and fuel-efficient cars, which have added a lot of demand to the brand. These cars include the Sonic, Cruze and Malibu and the sales of these cars are up 39 percent in November compared to November 2010. Another large part of the success is that for every Chevy Sonic and Chevy Cruze car that has been sold, half of these new owners came from a non-GM brand. Chevy is taking customers away from other brands and bringing them to American made compact cars.
The Chevy Volt also earned its best month since being launched when it sold 1,139 units in November.
Tom Benson Chevy is very excited about the success that Chevy is having this year and with the new product launches that they have had. People who are interested in a new Chevy car in San Antonio should stop by Tom Benson Chevy. They also have a large selection of used cars in San Antonio. Stop by the dealership or visit http://www.tombensonchevy.com.
###