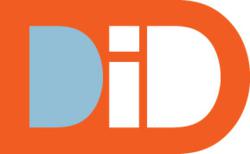 "This is the first year we've participated in the 'Best' program," said Patty Henhoeffer, Managing Director, DiD. "To achieve such a high ranking our first time around is an honor."
Ft. Washington, PA (PRWEB) December 07, 2011
DiD (http://www.directid.net), a boutique healthcare communications agency, was named the 8th Best Place to Work in PA. The rankings were announced at the December 1st awards ceremony held in Lancaster, PA.
"This is the first year we've participated in the 'Best' program," said Patty Henhoeffer, Managing Director, DiD. "To achieve such a high ranking our first time around is an honor."
This year, hundreds of companies applied to the program. After a two-part evaluation process, scores were combined to determine the top 100 companies announced in September – 35 large companies and 65 small/medium companies. DiD was ranked #8 out of the top 65 small/medium-sized companies.
"Attending the 2011 ceremony was a thrill," commented Peter Kenney, Partner, DiD. "We're looking forward to continuing the trend in 2012."
For more information on the Best Places to Work in PA and the complete list of award recipients, please visit http://www.bestplacestoworkinpa.com.
To learn more about DiD, the small agency with big ideas, please visit http://www.directid.net or contact Patty Henhoeffer at 215-619-8680 or phenhoeffer(at)directid(dot)net.
About Best Places to Work in PA
The Best Places to Work in PA initiative was created in 2000 and designed to identify, recognize and honor the best places to be employed in Pennsylvania. Brought to you by Best Companies Group, the program is a public/private partnership between Team Pennsylvania Foundation, the Pennsylvania Department of Community and Economic Development, the Pennsylvania State Council of the Society for Human Resource Management, and the Central Penn Business Journal.
About DiD
Founded in 2004, DiD is a boutique healthcare communications agency uniquely structured to keep pace with the ever-changing demands of the healthcare marketplace. We provide a unique alchemy of strategy and storytelling that delivers credibility, engagement and results. We understand healthcare professionals as well as patients, and we create work that not only grabs attention, but also holds it.
###