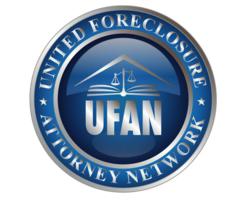 Roseville, CA (PRWEB) December 05, 2011
Chase is one of the major banks that announced a suspension of its foreclosure efforts in the fall of 2010 amid revelations of industry-wide mortgage document fraud according to media reports at the time. In the rush to process hundreds of thousands of foreclosures, Chase allegedly employed people to supply the necessary signatures for the documents that allowed the foreclosures to go forward. This practice, common among the major banks, came to be known as "robo-signing" and has been the target of lawsuits ever since.
Despite supposedly having put a stop to these practices last year, Chase has continued to face allegations of wrongful foreclosure. The United Foreclosure Attorney Network has filed suit against JP Morgan Chase recently in Superior Court in Martinez (case # C-11-02390) alleging, among other things, that JP Morgan Chase has not followed proper endorsement and transfer procedure before it has attempted to enforce Plaintiffs' mortgage notes.
UFAN's suit is just one instance of many such examples of alleged wrongful foreclosure. Spotlighted as one of the more egregious cases of mortgage and foreclosure fraud in recent memory, JPMorgan Chase was recently found to have presented false assignments of mortgages in court in order to foreclose on properties (case # 16-2008-CA-3989, 4th Judicial Circuit, Florida). A motion to dismiss JP Morgan Chase's foreclosure action argued that the bank presented itself as the holder of the note and mortgage when it was actually only the servicer of the loan. The Bank's attorneys had allegedly prepared false assignment documents that they attempted to use in court to justify the action.
Court documents reveal that while the Bank blamed the episode on a clerical error, the Court found "clear and convincing evidence" that Chase had engaged in a "knowing deception intended to prevent the defendants from discovery essential to defending the claim."
Instances continue to occur that suggest such wrongful foreclosure practices are ongoing. An examination of more than 5000 mortgages assigned to Washington Mutual Trusts revealed that the assignments were actually signed by JP Morgan Chase employees in order to foreclose, according to media reports. The employees allegedly signed on behalf of mortgage companies, and purported to assign mortgages and notes to Washington Mutual investment trusts that had actually closed years earlier. Washington Mutual was purchased by JP Morgan Chase after the assignments were supposed to have taken place. The false assignments where then used to initiate foreclosure proceedings on behalf of JP Morgan Chase.
UFAN is currently investigating instances of wrongful foreclosures such as these as part of its representation of JP Morgan Chase borrowers.
Complementary consultations available.
ABOUT THE UNITED FORECLOSURE ATTORNEY NETWORK
UFAN Legal Group, PC dba United Foreclosure Attorney Network (UFAN) is a Roseville, California-based law firm providing mortgage litigation and other debt related legal services. The dedicated attorneys and staff at UFAN work tirelessly to seek justice and fight for the rights of its clients. For more information call toll free 1-866-400-4242.
This release may constitute attorney advertisement. The information in this release and on the UFAN website (ufanlaw.com) is for general information purposes only. Nothing in this release or on the UFAN website should be taken as legal advice. Prior successes are no guarantee of future performance. Litigation is inherently uncertain and results in litigation are never assured.
###