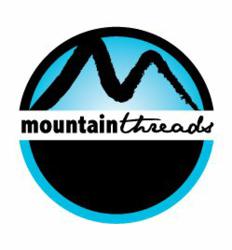 Golden, CO (PRWEB) December 07, 2011
It's no secret that Colorado experiences the most ski traffic in the nation, but the actual numbers are jaw-dropping. In the 2010/11 season, the Rocky Mountain region hosted a record-breaking 20.9 million visits. Of those visits, Colorado recorded over 12 million for the second time in history. With predictions of 'booming' growth in the Colorado ski industry in the coming decades, Mountain Threads provides a service to aid future development.
SnowSports Industries America conducted a study regarding consumer interest in the snow sports industry, titled 'Growing the Snow Sports Industry.' Among other key findings, it reported that "nearly two-thirds of consumers who had children under the age of 10 years, said they would be 'much more likely' to participate in skiing/boarding 'if it were easier to include their children.'" It also found that, of all the benefits prompting consumers to take ski vacations, 'Being with Friends and Family' and 'Being Outdoors' ranked the highest. That being said, it is unlikely that these consumers are prepared to drop a handsome sum of cash on new ski and snowboard gear for themselves or for their young, growing children.
Colorado-based Mountain Threads is supporting industry growth by offering a unique service to key consumer segments. For families with children who will quickly outgrow gear, buying new ski clothes produces an insanely expensive bill. The solution: a ski clothes rental service. This service is also valuable for first-time skiers/snowboarders, business travelers who want to hit the slopes for a day or two, and various groups (church groups, corporate events, school sponsored trips, etc.) looking to outfit its members. By offering a ski gear rental service, Mountain Threads is lowering the financial barrier to entry to the snow sports industry while simultaneously aiding overall growth.
The Kottke National End of Season Survey revealed that of the total skier visits in the U.S., the Rocky Mountain region represented a commanding 34.5%. The speakers at the National Association of Resource Recreation Planners conference in Breckenridge agreed that the ski industry is only going to grow in the coming years. Mountain Threads appears to be positioned to do the same.
###