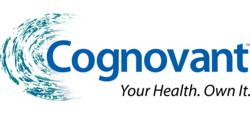 Kansas City, MO (PRWEB) December 06, 2011
Cognovant Inc., a consumer-health company specializing in mobile, personal health record technology, has recently announced that James. T. O'Brien has been added to the company's board of directors.
Cognovant's expanded Board now includes its two co-founders: Joe Ketcherside, MD – President and Chief Executive Officer and Stanley L. Pestotnik, MS, RPH – Chief Strategy Officer, as well as Daniel G. O'Dell – Chairman of BankLiberty, Liberty, MO, and Mr. O'Brien. For a detailed list of strategic partners, visit http://www.Cognovant.com.
Mr. O'Brien currently serves as a consultant to the pharmaceutical and health care industries along with being the director of Derma Sciences, Inc. He also serves as Chairman of the Board of Directors of Benedictine College and is a board member of Urban Ranger Corps, working with at-risk inner-city youth in Kansas City. In addition, he was a director at TheraTech, Inc., prior to its acquisition.
Most recently, Mr. O'Brien was President of O'Brien Marketing & Communications. From 1989-1991, he was President and Chief Operating Officer of Elan Corporation, a multi-national pharmaceutical and medical products company, following Elan's purchase of O'Brien Pharmaceuticals of which he served as President and Chief Executive Officer.
Mr. O'Brien earned a Bachelor of Science in Business Administration from Benedictine College, Atchison, KS in 1960, and completed the Harvard Business School Advanced Management Program in 1974.
"Jim brings a wealth of health care experience and expertise to our corporate profile," said Ketcherside. "He's been in the trenches and demonstrated the leadership skills we embrace as Cognovant moves forward in creating the kinds of tools that will empower consumers and enable them to own and control their health and wellness data."
Set to launch in Q1 of 2012, Cognovant's mPHR will provide consumers with the technical capability to access health information, share health information, increase health and wellness understanding, participate in clinical trials, contribute to the general knowledge base, and transform into better-educated consumers of health and wellness care. Furthermore, consumers will be empowered through connectivity to technologies that monitor and encourage progress in wellness and health care management plan
About Cognovant:
Cognovant's proprietary intellectual property reflects the unique knowledge base of the founders derived from more than 30 years of experience and success in developing and implementing health information technology (HIT) in hospital, clinics, and long-term care facilities. This experience and success covers HIT interoperability, content emulation, usability, work flow, clinical-decision support, public policy, patient safety, and commercialization of HIT applications.
###