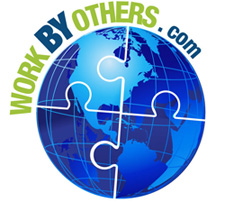 Chicago, IL (PRWEB) December 08, 2011
The executive team at WorkByOthers.com today announces the launch of its new Web site (http://www.workbyothers.com/), an innovative portal that connects general contractors, architects, business owners, sub-contractors and commercial suppliers worldwide. The easy-to-use Web site allows online searches to be navigated by ZIP code, by CSI division or by advanced searches. The CSI format was created by the "Construction Specification Institute," which is used by designers around the world to help organize project-specific information. WorkByOthers.com uses this format, and then adds a ZIP-code-optional search for location-specific searches.
The team at WorkByOthers.com developed the site as a revolutionary open forum or "online rolodex"-type Web page to fill a void in the commercial construction industry. They created it as a place for general contractors and architects to find reliable sub-contractors' information that they can review online, then, if desired, contact them to bid on upcoming projects and subsequently hire, as well as to find out more about various materials from suppliers – all on one Web page.
This quick access provides the opportunity to search for sub-contractors and suppliers by simple clicks rather than looking through scores of papers. It also gives general contractors access to subcontractors in different market locations that they may not otherwise come to know. Everyone included in the WorkByOthers.com Web site is provided with growth and expansion opportunities due to the ease of searches.
ONLINE REGISTRATION
It takes minutes for general contractors, architects, business owners, sub-contractors and suppliers to register their companies online for an annual membership on WorkByOthers.com, and edits to their profiles can be made at any time throughout the year. Trade professionals should visit the Web site and click on the gray "Registration" button on the top-right-hand side and will be prompted from there.
For more information, please send an e-mail to info(at)workbyothers(dot)com or call 800-409-0348.
###