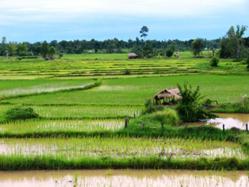 Global Warming @ Life-Sciences.net
(PRWEB) December 07, 2011
The Geography Sciences category of the Life-Sciences Social Network covers the physical characteristics of the earth including its surface features, and the distribution of life on earth. This section currently contains nearly 55,000 articles. A great part of these contributions derive from almost 250 international scientific journals covering this discipline.
One of the latest inclusions covers the impact of North Atlantic evaporation hot spots on southern Alpine heavy precipitation events. This study investigates events of intense ocean evaporation over the eastern North Atlantic and their impact on southern Alpine heavy precipitation. A climatological analysis of data during a 10-year time period of these events reveals three main moisture sources: land evapotranspiration, evaporation from the Mediterranean, and evaporation from the North Atlantic, with the last source contributing the most. These results indicate that intense North Atlantic evaporation frequently precedes southern Alpine heavy precipitation. The authors identified 42 hot spots in the eastern North Atlantic and show that the evaporating moisture is transported to Europe within one to four days.
The authors of another article on the effects of elevated atmospheric carbon dioxide concentration on methane emissions from rice fields conducted a temperature gradient field chamber experiment in Gwangju, Korea where they grew rice at two carbon dioxide (CO2) levels. Methane (CH4) fluxes were measured using an automated system during the entire season. The results of this study indicate that elevated carbon dioxide significantly increased methane emission by 17.4%. This suggests that ongoing rising atmospheric CO2 has a positive feedback on projected global warming. The positive effects of elevated CO2 on CH4 emission were, however, greatly reduced with plant development. In that respect the authors conclude that seasonal dynamics of CH4 emission can be attributed to the dwindling response of plant growth including tiller number, and above- and below-ground biomass to elevated CO2. Intensive agricultural crop production with high yields is thus the best tool for combating global warming by minimizing methane emission.
The Geographical-Sciences Social Network Life-Sciences.net was established to discover and share scholarly and popular content in the basic and applied life and earth sciences including biology, agriculture, forestry, the environmental sciences, and the health sciences.
While the very latest Geography Sciences content is rarely older than a few minutes, the front page of Live-Sciences.net usually presents stories submitted ca. 20-60 minutes ago. All categories including that of Geography feature RSS Feeds. The site's own search function enables users to search for specific keywords or phrases. For every story displayed, this search functionality automatically suggests up to 10 related articles which are displayed sorted by relevancy.
Life-Sciences.net maintains the increasingly popular Twitter account @Life_Sciences_ which currently features 84,960 tweets and 1,228 followers. The Geography category is represented by Twitter's @GeographyMag featuring 24,352 tweets and 225 followers.
###