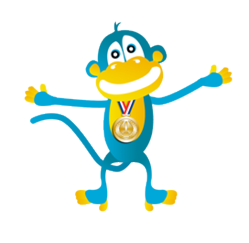 Our extensive work with small to medium enterprises has allowed us to develop a system that delivers high quality and high functionality WordPress Content Management System (CMS) websites within days.
Perth, Western Australia (PRWEB) December 07, 2011
Spanky Media - a leading Australian Online Marketing wholesaler, is announcing several new WordPress website packages that are tailored for small businesses and startups in Australia. Spanky Media has been delivering WordPress based web solutions to local small businesses over the last 3 years and it is this experience that has assisted the company in developing the technology, methodologies and support infrastructure to deliver highly reliable and functional websites within days of customer information being provided and at an entry level price point.
The support structure developed to service existing customers can now also be deployed for more a price-sensitive market segment.
Small business and startups have traditionally deployed static websites using older technologies that cannot grow with the business. Spanky Media's Premium WordPress websites allow the customer to easily add and change content allowing them to react to business opportunities. Such functionality has previously been deployed for larger businesses or, when deployed by smaller businesses has been of poor visual design and reliability.
Head of Development, Kirk O'Connor explains, "Our extensive work with small to medium enterprises has allowed us to develop a system that delivers high quality and high functionality WordPress Content Management System (CMS) websites within days that allow small business to kick start their online marketing for a very, very low investment." During the project and following deployment Spanky Media's cutting edge support team provide ongoing operator training, enhancements, incident management and online support so the small business owner is always no more than an email, phone call or online chat line away from a resource that can assist.
Larger businesses and developers expect a high level of customer support, however, it is rarely available to small businesses and startups who often cannot afford the high premiums that it attracts. O'Connor continues, "It is an old adage that you only get what you pay for, however, the availability of new technologies coupled with innovative suppliers that are prepared to use them and, more importantly, are adept at using them, has placed first rate, responsive support within the means of even the smallest startup and, here at Spanky Media we have embraced and deployed these services throughout our business to the benefit of our customers both small and large."
Customer empowerment is the foundation upon which Spanky Media has built its website product range. Online training on how to make changes and add content is provided for every customer big or small within the site itself. Short videos offer help on various topics with new videos added regularly via an automatic update process. "You can even request a video tutorial online" says O'Connor" and we will deliver it within hours.
O'Connor goes on to say, "There is now no reason for a startup or a small business to be using Wordpress web development technology designed last century. Even though you are small it is essential to project an image online that positions your company as professional and competitive."
And when it comes to search engine friendliness Spanky Media has that angle covered as well. WordPress websites present information in a manner that is inherently search engine friendly which can help direct traffic to your site and Spanky Media also offers add-on low cost SEO services that are ideal for startups and will help the business get more traffic to their website. "The combination of a premium WordPress website plus our entry level SEO package can assist in driving traffic to your site, which, in the case of a new or small business can make the difference in that first couple of years of business growth.
Most startups and small businesses understand the importance of having an online presence. It can be the first thing that people checkout before calling or visiting your place of business. A poor or cheap looking website with out of date information will not help you generate a lead. The opportunity now exists for startups and small businesses to obtain a great-looking WordPress website that presents their business in the best possible manner and which they can easily keep current as their market and products and services change over time.
###