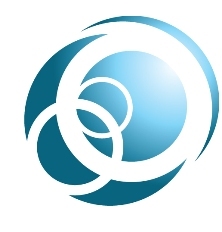 While there is an overflowing of product offerings in the market, there is a noticeable absence of SEO providers that offer holistic and premium quality SEO and web traffic management products
Perth, Western Australia (PRWEB) December 08, 2011
SEO Specialists Oracle Digital announce plans to open SEO Sydney. This is in response to the overwhelming demand from firms in Sydney to exploit the advantages of online marketing. Indeed, the impact of digitalisation has dramatically changed business operations and how customers are being informed, persuaded and reminded of a company's products. The move is not without the incorporation of the SEO techniques for a broader reach and easier access of online users whenever they search for particular information.
Clint Maher, the Director of Operations expresses the organisation's desire to serve businesses in Sydney to assist them in their online marketing strategies to reach present and potential customers. This is to keep abreast of the intensified competition both offline and online. Consumer trend further suggests how people browse information to make buying decisions. With that, SEO specialists are willing to help thriving companies towards a well implemented marketing campaign.
Maher states "While there is an overflowing of product offerings in the market, there is a noticeable absence of SEO providers that offer holistic and premium quality SEO and web traffic management products".
Oracle Digital has had tremendous success in Perth and is continually satisfying their clients for utilising SEO strategies to attract more customers to buy their offerings. With the positive feedback and results of the endeavors, news reaches Sydney which prompted business owners to demand this SEO Company take on Sydney clients.
With the pool of search engine optimisation experts, Oracle Digital tops the list of effective SEO strategists. Their years of experience in the business define the company's successful venture to give companies modest gains and returns from online marketing communications. This has made the company receive the recognition as the leading SEO strategist in Australia because of their emphasis on tailored holistic package solutions including their core web traffic management campaigns. Its packages are truly comprehensive, and that every important detail is not being missed to ensure a worthwhile undertaking with the investment being compensated with outstanding results.
Oracle Digital are dedicated to the ongoing success of their customer base, and this anticipated move to Sydney will allow many more small and medium sized businesses the opportunity to extend their own reach in the online world.
###