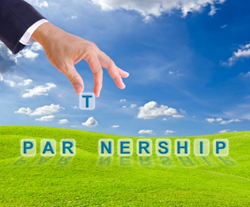 Online report of cases with TASS will help FDA to prevent its occurrence.
(PRWEB) December 21, 2011
Webeyeclinic. The American Academy of Ophthalmology announced today a partnership with the U.S. Food and Drug Administration on a program to track Toxic Anterior Segment Syndrome (TASS) which is a rare but sight threatening complication of cataract surgery . The Academy will help to create an online physician registry in which the ophthalmologist can use this online system to report cases with TASS with information about the devices and substances used during the cataract surgery, signs and symptoms, medications used to treat the patients and patient outcome after the surgery and also after the treatment. This registry will help the FDA in finding the cause of TASS in order to prevent its occurrence.
TASS is an acute non infectious, inflammatory condition that occurs mainly within 48 hours after cataract surgery. Recently, few cases have been reported after Phakic Intraocular lens Implantation. The condition is a toxic reaction against a substance that enters to the anterior chamber of the eye during the surgery. Anterior Chamber of the eye includes cornea, aqueous humor, trabecular meshwork and iris.
Causes of TASS:
This syndrome is a reaction against toxic materials that enter the eye during cataract surgery.
These toxic materials can come from:

Antiseptic agents that are used to sterilized the area around the eye.
Talc from surgical gloves that are used by the surgeon.
Contaminated eye drops and eye ointments.
Anesthetic agents such as lidocaine and Preservatives such as benzalkonium chloride.
Contamination of the intraocular surgical instruments due to in appropriate cleaning, Oxidized metal deposits and residues and enzyme detergents.
Intraocular lenses, including phakic intraocular lenses.
Contamination of irrigating solutions by bacterial endotoxin.
Toxic Anterior Segment Syndrome symptoms include:
1- Blurred vision.
2- Eye redness.
3- Cornea Edema.
4- Mild to moderate eye pain.
5- Swelling of the eyelid.
Signs include:
1- Excessive White blood cells in the anterior chamber with the formation of Hypopyon and fibrin in the anterior chamber.
2- High intraocular pressure which occurs due to inflammation of trabecular meshwork and blockage of aqueous humor drainage.
3- Pupil is dilated and fixed with no reaction to light.
4- Vitritis is the main difference between it and Post operation endophthalmitis. Vitritis presents in post operation endophthalmitis while it is absence in TASS.
Treatments of TASS:
Corticosteroid eye drops can be used to treat this condition and most of the time the response to these eye drops is rapid. In severe cases, Non Steroidal Anti-Inflammatory drugs can be used with steroid eye drops. Anti-glaucoma medications should be used in patients with high intraocular pressure.
###