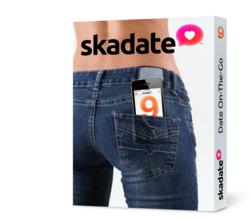 We know what users want and we give it to them in SkaDate 9
Salem, OR (PRWEB) December 20, 2011
Skalfa LLC, the leading provider of online dating software is proud to announce the release of the ninth iteration of its flagship product SkaDate. SkaDate 9, which includes a number of advanced interactive features, is another step towards giving users more online freedom, as well as closing the gap between online dating and social networking.
SkaDate 9 was developed in close cooperation with Skalfa's current and potential client base, which allowed the company to add numerous frequently requested features, often missing in free and commercial online dating scripts. In addition, SkaDate 9 continues on the innovation path set by its predecessors by following latest industry trends.
"We tried to keep all the best aspects of SkaDate 8, but reinvent it at the same time," said Skalfa LLC CEO Emil Sarnogoev speaking of the new product. "Our dating script remains as popular as ever, and we only had to supplement it with additional features that make the web 2.0 experience more enjoyable and complete."
SkaDate 9 is a prime example of a fusion that incorporates the immediacy of best online dating solutions and the collection of components sought by most social network users. Among other familiar features like Matchmaking, Games, Chat, Photo/Video Upload, etc., the popular script now includes SEO Optimization for improved web visibility, eCommerce Options and Coupon Codes for members. The Facebook-like organic Newsfeed is the latest feature exclusive for SkaDate 9, not present in other online dating scripts, and is considered a natural progression towards the current social networking trends.
In response to the growing demand for on-the-go dating, Skalfa has joined forces with SOD Technologies to develop a native SkaDate iPhone Application to go along with the current mobile browser version. At present SOD Technologies also provide 24/7 ticket support for SkaDate clients, as an alternative to the in-house support option.
"We've never been as close to giving our customers what they want as we are now," said SkaDate Product Manager Irene Ilina. "Everything, from new features, to ticket support, to free online dating templates is the result of collecting feedback and interacting with customers. We know what users want and we give it to them in SkaDate 9."
SkaDate 9 continues another tradition of including two exclusive free community and dating templates with every software release. As requested in the polls on the SkaDate website, the new templates will be useful for regular social/business networks, or more adult-oriented websites.
SkaDate 9 is backward compatible, which means that the new build will work with both SkaDate 7 and SkaDate 8 user base. This guarantees the hassle-free upgrade for current customers. As another advantage, all minor bugs found in the previous versions have been eliminated, significantly improving software performance. As it stands, 9 is the most stable SkaDate version currently on the market.
For a limited time and to celebrate the holiday season with the new release, the package of SkaDate 9, SkaDate Mobile Edition, and SkaDate iPhone Application will be sold for a total of $350, instead of the regular price of $550. The discount offer will be valid December 20th through December 27th.
For any additional information about SkaDate 9, please contact SkaDate Live Pre-Sale Chat, or try SkaDate Dating Script Demo.
###