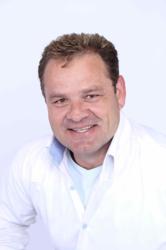 Manchester, UK (PRWEB UK) 7 December 2011
Intuitive Business Intelligence, (http://www.intuitivebusinessintelligence.com) the author of advanced business intelligence (BI) dashboard software, Intuitive Dashboards, announced today that it has signed a reseller agreement with Allscan, (http://www.allscan.co.za), a leading document imaging solutions provider in South Africa. The agreement has been formed in response to rapidly-growing demand for seamlessly-integrated business intelligence dashboard and document imaging functionality, which provides users with a holistic view of their business performance and the ability to drill-down to images of the documents.
Commenting on the reseller agreement, Roger Stocker, Director at Intuitive Business Intelligence said, "The addition of a South African reseller is another milestone for Intuitive Business Intelligence and underlines the growing international reputation of Intuitive Dashboards as the "dashboard solution of choice" for resellers worldwide. As a result of this partnership agreement with Allscan, organisations in South Africa and further afield will benefit from a fully-integrated solution that gives them the power to analyse, interpret and manage critical operational data so that they can make faster, more accurate business decisions."
Chris Botha, Managing Director at South African-based Allscan, comments, "We are delighted to join the Intuitive Business Intelligence reseller community. We are very enthusiastic about the opportunity to help our clients reap the significant benefits offered by Intuitive Dashboards."
Today's reseller agreement marks the culmination of an outstanding and award-winning year for Intuitive Business Intelligence, who have recently won a swathe of clients across varying sectors, including education, technology and local government, as well as receiving the Gold Environment Award in the Science and Technology category at the 2011 Green Apple Awards.
About Intuitive Business Intelligence
Intuitive Business Intelligence Limited (http://www.intuitivebusinessintelligence.com) is a rapidly-growing technology innovator in the field of Business Intelligence (BI) software solutions. Their products enable organisations to save time and money by making faster, more accurate decisions based on the wide-ranging data sources and systems that already exist within their business.
Their flagship product, Intuitive Dashboards, empowers users with a single, consolidated, real-time view of critical business information, combined with proactive alerts to potential shortfalls in performance against the client's most important metrics and KPIs.
About Allscan
Allscan (Pty) Ltd (http://www.allscan.co.za) specialises in the provision of document imaging, management and business intelligence (BI) hardware and software solutions to South African and sub-Saharan channel partners. As experts in the document imaging industry, Allscan assists with needs analysis, proof of concept requirements, sales training, sales and technical support and consulting.
For further information, contact:
Carrie Hamer
Intuitive Business Intelligence
e: carrie.hamer(at)intuitivebi(dot)com
t: +44 (0)7554 881717
Chris Botha
Allscan
e: chris(at)allscan(dot)co.za
t: + 278 2498 3333
###