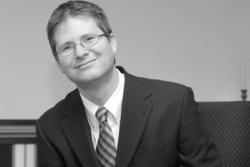 if a person is a business owner or officer who signs a professional liability policy, do not presume that the business will be covered
Towson, MD (PRWEB) December 09, 2011
Bowie & Jensen's Josh Glikin says an interesting federal appeals court case (Bryan Brothers, Inc. v. Continental Casualty Co., 419 Fed. Appx. 422, 2011 U.S. App. 6131 (4th Cir.) affirms an insurance coverage rule that all businesses that carry professional liability insurance should understand. Bowie & Jensen is a leading Maryland-based business law firm. Bowie & Jensen focuses on Business Litigation, Business Transactions, Construction Law, Entertainment Law, Employment Law, Estates & Trusts, Intellectual Property, Real Estate and Tax Law.
"The case involved an accounting firm's professional liability policy that started on July 1, 2008, which covered the firm in the event that it was held to be liable for, "an act or omission in the performance of professional services by you or by any person for whom you are legally liable," Mr. Glikin said. "The policy stated that there would be coverage only if "none of you" had a basis to believe that there the wrongful act had been committed before the policy date of July 2008. The policy defined "you" to include any partner or employee of the accounting firm."
Court documents show that after July of 2008, when the policy coverage started, the firm was sued by a number of clients accusing a firm employee – an account clerk – of stealing funds from their client accounts for a six-year period beginning in 2002. The accused accounting clerk had no role in procuring the insurance. The firm sought coverage under the "claims made" policy but the insurer denied the claim because the employee, herself, was aware of her own wrongful acts before the coverage began in July 2008. The accounting firm argued that because it had no knowledge of the account clerk's theft when it signed the policy in July of 2008, coverage should not have been denied.
According to court documents the appeals court agreed with the insurer. The court held that the knowledge of the accounting clerk, herself, of her wrongful acts sufficed to warrant the insurer's denial of coverage. This was true even if the firm's partners, managers and owners could prove that they did not know about the thefts when they signed the policy documents in July of 2008.
"The court cited some other case examples that stand for the same principle, including a case in which an investment firm's employee stole money from client accounts without the firm's knowledge," Glikin said. "The firm acquired professional liability insurance after the thefts. When the firm discovered the employee's misconduct and its clients sued, the firm sought coverage, which was denied because the employee had prior knowledge of his thefts."
The lesson, says Glikin, is, if a person is a business owner or officer who signs a professional liability policy, do not presume – as common sense might seem to dictate – that the business will be covered merely because the signor lacked knowledge of an employee's wrongful acts at the time the signor obtained the policy.
"Every word in an insurance policy can have significant meaning, such as the word "you" in the accounting firm's case (which included the word "employees")," Mr. Glikin said. "This is why business owners and officers often seek legal counsel's advice in determining the scope and meaning of an insurance policy before signing on the dotted line."
About Josh Glikin
Josh Glikin is the partner that manages the litigation team in the firm's intellectual property department. He has experience litigating intellectual property matters in federal courts throughout the country, including patent, trademark and copyright infringement litigation, trade secret misappropriation, and software disputes. Mr. Glikin also has general litigation experience that includes breach of contract, employment and securities law claims and can be reached at glikin@bowie-jensen.com.
Mr. Glikin's experience ranges from a high value, complex software dispute in Illinois to litigation in Utah federal court involving internet data theft. He also has served as lead counsel in patent infringement litigation involving a variety of electrical and mechanical devices, business methods and pharmaceutical patents (including ANDA litigation). His trademark and copyright litigation experience includes cases for a national fast food restaurant, an internet based crime tracking company, a sports apparel manufacturer, and the United States subsidiaries of the three South Korean broadcasting networks. Mr. Glikin also has experience handling complex software litigation and development disputes for companies that develop financial services software, security software and email messaging software.
About Bowie & Jensen
Bowie & Jensen is a Maryland-based law firm with attorneys representing clients around the world. Bowie & Jensen focuses on Business Litigation, Business Transactions, Construction Law, Entertainment Law, Employment Law, Estates & Trusts, Intellectual Property, Real Estate and Tax Law. For more information on Bowie & Jensen, please visit http://www.bowie-jensen.com.
###