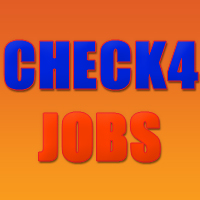 (PRWEB) December 07, 2011
Google announced it will soon be switching off their old Google Analytics interface as it is replaced by a newer, more powerful version. Check4Jobs opted in to use the new version prior to its full release as the added features provide considerably better reporting functionality.
One of the most useful new features rolled out by Google include the new social reports. These show the amount of social interaction between a site and its users. For example, Check4Jobs can now see how many people 'like' their content or '+1'd' it on their Google account. This feedback, together with knowing what particular page prompted the action help Check4Jobs expand on popular content and develop new features.
These 'vote of approvals' together with the recent improvement in speed of reporting means companies can tailor their site content on practically an hourly bases. This real-time reporting is essential to many industries but especially so for recruitment.
Some jobs needs to be filled in a matter of hours so notifications can be moved to high traffic areas of the moment. If a particular page is proving popular with a certain demographic of user, announcements can be adjusted to ensure content is relevant and well received.
Check4Jobs employ Twitter, Facebook and Google+ to maintain close connections with its customers - both job seekers and clients. The 450,000 jobs they handle need to be sorted and distributed accurately and quickly to ensure the right person sees the advert in time to apply. A delay in sharing information can have huge consequences. For example, one candidate getting a job at the expense of another or a client unable to fulfil an order due to lack of the right staff.
Alex Paterson, CEO of Check4Jobs sums it up well when he says "Check4Jobs is known to provide the UK's fastest job search so it makes sense that our site reporting is just as fast so we can act quickly to the demands of our customers.
"We pride ourselves on the innovation and high standards we bring to the industry so having improved feedback, in terms of quality and speed, will only strengthen our resolve of being the best recruitment site."
###