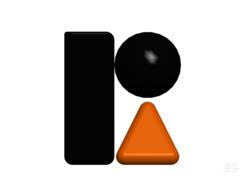 We also help our customers, like John Deere, have lean manufacturing by providing our line of components that greatly reduce the time and costs used to design and build a weld fixture
Waukesha, WI (PRWEB) December 08, 2011
John Deere held a training meeting for all of their vendors to introduce them to John Deere's new standards for tooling design at their Harvester Plant in Moline, IL. "I was in awe at the size of the Harvester we saw in the lobby at the John Deere Visitors Center," said Straley.
Rentapen Inc. was one out of twenty four representatives who attended the meeting.
The design engineers at Rentapen have been providing John Deere with machine design assistance for seventeen years.
When John Deere first moved from pencil drawing to 2D CAD drafting, Rentapen helped them set up the system for use for tool design. Then, years later, when John Deere began to use Pro/Engineer, a 3D design software, Rentapen Inc. set up John Deere's system for 3D tool design.
"Pro/E right out of the box is not easy to use for tool design. We set up the systems and library of parts and fasteners for John Deere," said Straley.
Rentapen helps its customers by designing the jigs, fixtures, lifting devices, portable tools, carts and racks that are used to produce the customers' products.
"We are very pleased and proud to be of service to such a great American manufacturer such as John Deere," said Susan Straley, President of Rentapen.
Rentapen Inc. is a machine design company specializing in cost reductions for manufacturers. They do this through excellence in 3d design services, RAPid Tooling Components ™ (a line of standard yet versatile blocks, plates, clamp risers, and shims used to reduce the cost of jigs and weld fixtures); and Just-in-Time Laser Cutting Services ™.
"We also help our customers, like John Deere, have lean manufacturing by providing our line of components that greatly reduce the time and costs used to design and build a weld fixture." Said Straley
Rentapen is located in Waukesha, WI.
###