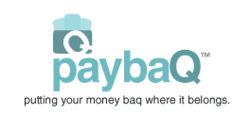 (PRWEB) December 07, 2011
paybaQ.com, the leading online microloan management site, has now launched a mobile app to allow users to track their personal loans through their smart phone or tablet. paybaQ.com was designed to help people better manage their loans to friends and family, and now they can access their account on the go with this iPad/iPhone application (available on the Apple iTunes App Store).
With this new feature, users can add loans, manage borrowers, log payments and perform tracking activities right from their iPhone or iPad. All that is needed is a cellular or WiFi network connection.
"People lend money to friends and family all the time—from twenty bucks for a movie to several hundred dollars for a home repair. Getting your money back can pose an uncomfortable situation—no one wants to harass their friends or keep track of these very small payments. This is the scenario that brought about paybaQ.com. It's a natural extension, then, to make it even easier in today's fast-paced world by offering these tools in a mobile application," summarizes Brian J. Esposito, founder of paybaQ.com.
paybaQ.com allows management of personal loans in a streamlined and efficient way. It is private and secure. Users simply purchase a credit and when the loan is repaid, the credit is returned to the lender for use again (if the loan was repaid with a credit card). The paybaQ.com platform allows for coordination of loan terms between any number of parties, as well as payment via credit card. The tracking through the site helps lenders see the risks associated with future lending. Beyond this superior functionality, the site allows for a more objective transaction.
"You don't have to be the bad guy. It's all there in black and white. The lender and the borrower can see when a payment is due, or has been made, and they get reminders via email or mobile phone text message. This sets up a more objective tone, keeping the relationship on better terms," points out Esposito, commenting on the basic human nature of lending money to friends and family.
Learn more about paybaQ.com's mobile application for iPad and iPhone by visiting their site. Visitors can also get more details about how lending money to friends and family is made easier through paybaQ.com.
About paybaQ.com:
Launched in 2010, paybaQ.com is a unique online loan repayment management tool. Set up specifically for small loans between friends and family members, paybaQ.com makes it easy to manage and facilitate small person to person loan repayment while eliminating the "awkwardness" factor that can sour relationships.
###