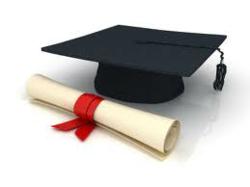 Fort Lauderdale, Florida (PRWEB) December 08, 2011
The College Board has reported that this year tuition and fees for in-state students increased by 8.3 percent to an average of $8,244 at public universities, while private universities increased their tuition and fees by 4.5 percent to an average of $28,500. And that doesn't include additional costs such as room, board and textbooks.
Sheila Danzig, education expert and founder of TheCareerPeople.com and TheDegree.com, suggests that students look into alternatives to save money.
"For one thing families should look at local 2 year degrees. Tuition is low and the students can live at home. " To help students see the value of a two year degree Danzig is giving away her book great careers in two years at http://www.thedegree.com/free-downloads/ which presents good paying careers that require an associate degree.
"There are other alternatives such as testing out of classes", added Danzig. "You can test out of an entire degree or you can test out of individual classes," added Danzig. "You can also get credits or even a full degree based on what you learned in a job, hobby or your travels. This is the best kept secret in education today." For more information go to http://www.TheCareerPeople.com/
###