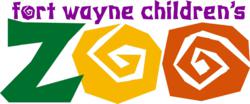 We believe that SSA will provide guests with the level of service they desire and deserve. - Jim Anderson, Zoo Director
Fort Wayne, IN (PRWEB) December 08, 2011
Fort Wayne Children's Zoo has selected Denver-based Service Systems Associates (SSA) as its new provider for culinary services. SSA currently operates the zoo's retail program.
"We selected SSA to operate our culinary service because we like their track record of success, their expertise and experience as well as their plans for capital investment," said Zoo Director Jim Anderson.
He added that SSA has done a great job with retail at the zoo. "We know they do a good job with food at dozens of other zoos. We have seen their operations at other zoos: nice facilities, great menus and great speed-of-service. We believe our guests want to buy more food and beverages; we just haven't been able to properly serve them," said Anderson, "We believe that SSA will provide guests with the level of service they desire and deserve."
"We're excited to continue our partnership with one of the jewels in Fort Wayne," said Tim Brantley, Senior Vice President and COO, Service Systems Associates. "We plan to improve the quality of the foodservice program at the zoo by showcasing talented culinary staff preparing fresh food visible to the public, sourcing more local products and making a large capital investment in renovations to the existing foodservice facilities," he added.
As an owner-operated company, SSA establishes personal, long lasting partnerships with their partners. Anderson said that they look forward to continue working with Christine Jamison, SSA's on-site Retail Manager, as she has shown careful attention to presentation, management details and guest service, and he expects that she'll do the same for the culinary operations. SSA Regional Vice President Nick Rado will lend his expertise to elevate culinary and operational standards offered at the zoo. Brantley said the two were critical in SSA's award of the culinary program.
One of the next projects for the zoo will include the renovation of a free-standing building into a restaurant that features a modern, innovative eco-friendly design. The popular food carts also will offer new menus and concepts.
An average of 500,000 guests visits the 38-acre zoo each year. Since opening in 1965, the zoo has been ranked as one of the top zoos in the country; it was named the fifth best zoo in the nation by Parents magazine in 2009. The zoo features four self-contained biomes: the award-winning African Journey, Australian Adventure, Central Zoo and the Indonesian Rainforest. Other highlights include a Sky Safari, a ski lift-like ride and a Conservation Carousel. Throughout its amazing growth into a world-class zoo, the Fort Wayne Children's Zoo remains a hands-on zoo designed with children in mind as it connects kids and animals while inspiring people to care.
Service Systems Associates manages retail and culinary operations at museums, botanic gardens, zoos and aquariums in the United States, including the Monterey Bay Aquarium, Tampa's Museum of Science & Industry (MOSI), Cincinnati, Los Angeles, San Francisco and Denver Zoos, and many more. The company is a national leader in visitor service operations for cultural attractions, serving over 17 million guests annually. For more information, please visit the website at http://www.KMSSA.com.
###