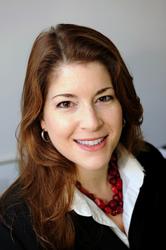 I am delighted to announce the appointment of Dr. Ondrus, whose background and experience position her to make a strong contribution to the Maricopa Community Colleges in the coming years. --Dr. Maria Harper-Marinick, Executive Vice Chancellor and Provost
Tempe, AZ (PRWEB) December 08, 2011
Dr. Sherri Ondrus has joined the Maricopa Community Colleges as Associate Vice Chancellor for Institutional Strategy, Research, and Effectiveness, the District announced today.
Dr. Ondrus comes to Arizona from a position at The City University of New York (CUNY), a 23-institution system of nearly 500,000 students in New York City. From 2008-2011, she led the CUNY chancellor's Performance Management Process, a process that links planning and goal setting by the University and its colleges, measures annual progress, and rewards excellent performance. Dr. Ondrus also managed the periodic review and assessment of the system's presidents and professional school deans.
From 1999-2008, she was the Director of Assessment and Institutional Research at CUNY's New York City College of Technology. Dr. Ondrus began her professional career as a marketing research analyst at Burke, Inc., Cincinnati, OH. She earned her Ph.D. in Social Psychology from the University of Toledo (OH).
"I am delighted to announce the appointment of Dr. Ondrus, whose background and experience position her to make a strong contribution to the Maricopa Community Colleges in the coming years," said Dr. Maria Harper-Marinick, Executive Vice Chancellor and Provost.
Having a strong commitment to improving both organizational and individual performance, Dr. Ondrus recently earned her executive coaching certification through the Coaches Training Institute and is a member of the International Coach Federation.
Throughout her professional career, Dr. Ondrus has been selected to be an evaluator for the Middle States Commission on Higher Education, managed the assessment and evaluation of two Title V Hispanic-Serving Institutions grants, and served on the State of New York Postsecondary Perkins III Performance Measures Advisory Committee.
Dr. Ondrus has presented at dozens of professional conferences and frequently conducts assessment, evaluation, and planning workshops. While in New York City, she volunteered for New York Cares and Cross-Cultural Solutions.
About the Maricopa Community Colleges
The Maricopa County Community College District is one of the largest community college districts in the nation. It includes 10 colleges – Chandler-Gilbert Community College, Estrella Mountain Community College, GateWay Community College, Glendale Community College, Mesa Community College, Paradise Valley Community College, Phoenix College, Rio Salado College, Scottsdale Community College and South Mountain Community College. The District also includes the Maricopa Skill Center, Southwest Skill Center, several satellite campuses and business/industry; technical and customized training institutes.
###