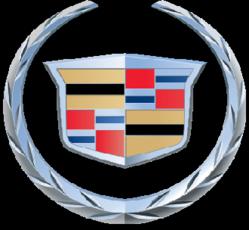 Joliet, IL (PRWEB) December 08, 2011
Bill Jacobs Cadillac- one of the leading Cadillac dealerships in the Chicago area, would like to announce that beginning in the spring of 2012 Cadillac will become the first U.S. car manufacturer to offer HD Radio standard. The XTS sedan will be the first vehicle to receive standard HD Radio and Bill Jacobs Cadillac will be sure to have the car in stock. This new technology is just one of the new features that will have CUE, Cadillac's user experience for in-vehicle connectivity.
HD Radio is becoming the go to technology for broadcasting AM and FM stations in the U.S. Right now 2,100 stations broadcast the HD signals alongside analog signals. HD broadcasts are available to about 90 percent of the U.S. listening audience and now Cadillac drivers will have the opportunity.
One of the benefits of HD Radio is that program service data can be displayed on the CUE radio screen in the Cadillac vehicle. Data can include song titles and artist information and it can be paused for up to 20 minutes as well.
The CUE system that Cadillac has developed will allow users the ability to use iTunes Tagging. This allows listeners to tag songs that they like for later purchase and preview on iTunes.
Bill Jacobs Cadillac is very happy to be able to bring people the benefits of HD Radio now in a Cadillac. They have a large inventory of Cadillacs in Joliet, IL and would be happy to help out any customers with finding a new vehicle. Bill Jacobs also offers many used cars in Joliet, IL. People who are interested in a new or used vehicle should stop by Bill Jacobs Cadillac or visit http://www.billjacobscadillac.com.
###