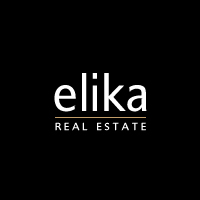 New York, NY (PRWEB) December 07, 2011
Elika Associates, The first New York City real estate company exclusively for buyers, has expanded to offer buyers, representation throughout the borough of Brooklyn. Brooklyn home buyers and investors will now be able to enlist an exclusive buyer's broker to look after their best interests.
"This is a testament to our innovative approach to representing buyers only," says Gea Elika, Principal Broker with Elika Associates. "We are seeing a strong demand for buyers representation in Brooklyn, and we look forward to offering undivided loyalty and unsurpassed customer service to home purchasers entering the Brooklyn marketplace "
Joseph Colista, an eight-year resident of Brooklyn who has closely followed the borough's unprecedented transformation over the past few years, will head and manage the Brooklyn team. "We are excited to have Joseph leading our efforts to provide exclusive buyers' representation to consumers purchasing homes and investment properties in Brooklyn," said Gea Elika. "Joseph brings buyer's experience, an insiders perspective and a passion for Brooklyn real estate to his work in assisting buyers. In joining our team, he enhances our proven success as a leading buyers' brokerage."
With Elika, Brooklyn buyers can request a custom property search in which a specialized Brooklyn agent will search a comprehensive database of Brooklyn real estate, filter the results and forward only the best available apartments and homes for the specific needs of each buyer. Or if preferred, a buyer may use Elika's online Brooklyn database, which provides access to listings available from top tier brokerage firms as well as boutique Brooklyn realities.
Elika's Brooklyn services will adhere to the high customer service standards and the strict code of ethics that distinguishes the firm from traditional brokerages throughout New York City.
"We pride ourselves in having a team of top-notch professionals dedicated to helping home buyers only. We want buyers to know that if you work with an Elika buyers' agent, you are working with an accredited full-time professional with high ethical standards. We are highly selective with the agents we bring on board, and that exclusivity directly benefits our clients," said Elika.
Elika Associates is New York's premier buyers agency. Elika exclusively represents the buyer and provides exceptional services tailored to each discerning client's unique real estate needs. Elika provides buyers with expert unbiased assistance while finding, managing and negotiating the purchase of New York City real estate. Elika Associates is a proud member of REBNY, NAEBA and REALTOR(TM).
# # #