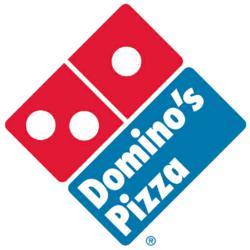 (PRWEB UK) 7 December 2011
Domino's Pizza, the pizza delivery expert, is celebrating its worldwide presence by throwing a global pizza party. This Thursday [December 8, 2011], customers in 19 countries, including the UK, will be able to join the international party with Domino's and receive an offer for 50 percent off any menu priced pizza ordered online through a specialised Facebook tab.
The Domino's brand, which celebrates its 51st birthday in the US this week, has stores in more than 70 international markets. Pizza lovers in the UK who are interested in joining the fun on Global Domino's Day should visit their country's Domino's Pizza Facebook page at http://on.fb.me/rv8hJ0. Simply 'like' the page and follow the instructions to join the party and take advantage of the 50 percent off deal. The event is open to anyone with a Facebook account in participating countries.
While on the tab, Facebook users will be able to see how many fans have joined as the party circles across the globe, much like New Year's Eve. The event will launch for Japanese customers at 7 a.m. PST on December 7, with the party continuing until the United States places its last orders at 11:59 p.m. PST on December 8. Domino's is also encouraging fans to join in the fun on Twitter using #GlobalDominosDay.
"We're delighted to be taking part in the first ever Global Domino's Day," said Simon Wallis, sales and marketing director of Domino's Pizza in the UK and ROI. "As an international brand, Domino's is proud of its global presence and we really appreciate our customers around the world. We're excited to be able to unite five million Domino's Pizza Facebook fans, representing 19 different countries, with the same special offer and look forward to our UK fans joining in alongside their international pizza loving counterparts."
Join Global Domino's Day on December 8, 2011 at Facebook – http://www.facebook.com/DominosPizza.
Terms and conditions apply to the 50% deal – see online for details. The 50% off deal is available on December 8, 2011 only.
Notes to Editors:
Domino's Pizza UK & IRL plc is the leading player in the fast-growing pizza delivery market and holds the exclusive master franchise to own, operate and franchise Domino's Pizza stores in the UK and the Republic of Ireland. The first UK store opened in Luton in 1985 and the first Irish store opened in 1991. In April 2011, the Group acquired a majority stake in the exclusive master franchise to own, operate and franchise Domino's Pizza stores in Germany.
As at 25 September 2011, there were 702 stores in the UK, Republic of Ireland and Germany. Of these, 553 stores are in England, 47 are in Scotland, 28 are in Wales, 19 are in Northern Ireland, one is on the Isle of Man, one is a mobile unit, 49 are in the Republic of Ireland and four are in Germany.
Founded in 1960, Domino's Pizza is one of the world's leading pizza delivery brands. Through its primarily franchised system, Domino's Pizza operates a global network of more than 9,350 Domino's Pizza stores in 70 international markets. Domino's Pizza has a singular focus – the home delivery of pizza, freshly made to order with high quality ingredients.
Customers in the UK can order online at http://www.dominos.co.uk and customers in the Republic of Ireland can order online at http://www.dominos.ie. In addition, mobile customers can order by downloading Domino's free iPhone, iPad and Android apps.
For more information, please contact:
The Domino's Pizza Press Office
Domino's Pizza Group Ltd
Tel: 01908 580654
E: pr(at)dominos(dot)co(dot)uk
# # #