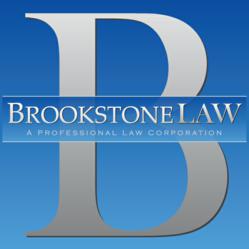 "This case could have significant repercussions throughout the nation and especially in California..." Vito Torchia, Jr.
Newport Beach, CA (PRWEB) December 06, 2011
Progress on legal challenges against the nation's five biggest mortgage lenders are facing a major legal challenge in Massachusetts is a positive sign for relief-seeking homeowners foreclosed on in Massachusetts during the housing crisis according to Vito Torchia, Jr., managing attorney of Brookstone Law.
According to media coverage, in the first such lawsuit filed by a state, Massachusetts Atty. Gen. Martha Coakley claims that Bank of America Corp., Wells Fargo & Co., JPMorgan Chase & Co., Citigroup Inc. and GMAC Mortgage used fraudulent documentation in the foreclosure processes, took back homes without showing they owned the actual mortgages, and failed to uphold loan modification promises to borrowers in the state.
"We applaud the Massachusetts attorney general for finally coming to the aid of foreclosure victims and holding banks accountable for their systematic mismanagement, lack of due diligence and ongoing record of foreclosures without following the rule of law," said Vito Torchia, Jr.
According to media coverage, the Massachusetts action represents a new challenge against the mortgage industry by increasing pressure on banks to strike a deal with a coalition of Attorneys General seeking relief for consumers allegedly wronged by faulty mortgage servicing practices. The suit could also serve as a blueprint for other individual states to file actions.
"This case could have significant repercussions throughout the nation and especially in California, where our Attorney General has just begun to focus on the harm banks have done to homeowners in our state," said Vito Torchia, Jr.
According to media coverage, negotiations for a deal of up to $25 billion between the banks, attorneys general and federal agencies was expected to have been reached by now but talks have dragged on for more than a year.
"This is a vitally important legal development that will likely give State Attorneys General who want to go after the banks a blue-print of how to do it," said Vito Torchia, Jr. "But without proper and expert legal counsel, homeowners will likely not be able to achieve the leverage in their negotiations they need to hold the banks accountable for their unlawful conduct."
In addition to criticism from consumer groups and homeowners nationwide, media coverage includes reports that New York, Delaware, Nevada, Massachusetts, Kentucky and Minnesota all signaled that they were unhappy with the direction of the talks with the banks, following concerns that the banks were being let off too easily.
"While many homeowners are being unfairly foreclosed upon, the banks are negotiating a settlement that favors them and hurts consumers, and they can't even do that right. This is an appalling situation that ignores consumers throughout California and the nation who need help now," said Vito Torchia,Jr. "Now more than ever is the time for homeowners to have effective legal counsel to take advantage of these developments and at the same time protect homeowners rights."
According to media coverage, California Atty. Gen. Kamala Harris formally walked away from the negotiations after meeting with bank representatives in Washington, concluding that what they were offering was not good enough for residents of the state. Since then, proposals to try to entice her back to the table have been floated, as California is seen as key to forging a strong settlement. Harris has subpoenaed information from Fannie Mae and Freddie Mac as part of an inquiry into lending and foreclosure practices in the state. Her office recently subpoenaed Bank of America and its mortgage arm Countrywide Financial, along with Citi, seeking information on their practices selling mortgaged-backed securities in California.
"Instead of the controversial solution being developed by the banks and the federal government, this lawsuit and the development of actions by so many State Attorneys Generals show that a 50-state settlement is not preferable to the states and most certainly not to consumers," said Vito Torchia, Jr. "After the harm they have caused, and continue to cause, banks do not deserve to have these issues solved through a massive and unfair federally-mandated settlement."
ABOUT BROOKSTONE LAW, PC
Headquartered in Newport Beach, Calif., and with offices in Los Angeles, Calif., and Ft. Lauderdale, Fla., Brookstone Law, PC is a law firm comprised of attorneys with experience and success in business, corporate and personal finance, employment, entertainment and media, art and museum, intellectual property and real estate law. The firm has a network of more than 40 affiliate attorneys nationwide and employs highly trained specialists, paralegals, paraprofessionals and administrative staff dedicated to serving clients. For information, call (800) 946-8655 or visit Brookstone Law.com(http://www.brookstonelaw.com).
# # # #