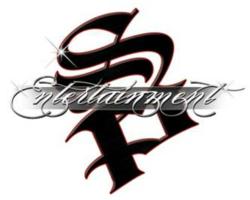 Hollywood, CA (PRWEB) December 06, 2011
Hosted by entertainment and music icon Snoop Dogg, The Player's Ball 2011, the 34th edition of the long-running popular annual birthday bash for hip-hop artist and actor Bishop Don Magic Juan, is offering tickets purchased through the Players Ball Website at http://www.playersball.com before December 10 at a 50 percent discount. The announcement was made today by SP Entertainment, sponsor of the event.
The event returns to Hollywood December 17 this year at the popular club Marbella with a special mission of compassion as Snoop Dogg and celebrity musicians, athletes, entertainers will lead fundraising to help cover medical costs of the Bishop Don Magic Juan's recent hospitalization.
Ticket prices start at $50 for single and $75 for couples tickets and a limited number of special ticket offers are available including the Celebrity VIP ticket that includes admission, a Players Ball VIP Celebrity Laminate, access to the upstairs Celebrity VIP Suite, free food and drinks until 10:30 pm, a Players Ball exclusive gift bag and Serious Pimp apparel. Details are available at the Players Ball 2011 website at http://www.playersball.com.
Celebrating its 34th year, with a well-earned reputation as one of the year's most extravagant annual entertainment events, The Players Ball 2011 is open to the public and tickets are available from PayPal through the event website at http://www.playersball.com. Doors open at 8 pm and Marbella is located at 6757 Hollywood Boulevard.
The event will feature DJ sets performed by Snoop Dogg and a performance by talented rapper Too $hort, who starred at the 2010 event. The Player's Ball 2011 will also feature Bishop Don Magic Juan's presentations of Player of the Year awards to top athletes and entertainers.
The 2010 Players Ball was also held at Marbella, marking the first time in its 33-year history that the party was held in Hollywood. An immediate sell-out, the celebration was highlighted by Snoop Dogg's debut public DJ performance. First held in 1978, past Players Ball events have featured live performances by top name hip hop and rap artists such as Snoop Dogg, Ice Cube, Lil Jon, Xzibit, Cypress Hill, Doug E Fresh, Slick Rick, E-40, DJ Quik and Digital Underground.
For tickets and information on the event and sponsorships, visit http://www.playersball.com.
About SP Entertainment
SP Entertainment designs sunglasses, accessories, and clothing that blend Hip Hop style with MMA attitude. Since its inception in 1999 and formerly known as Serious Pimp, LLC, SP Entertainment has been a supporter of extreme sports including mixed martial arts including sponsoring a long list of fighters. SP Enterprises was founded by serial entrepreneur, business mogul and company CEO Damian Kutzner and is lead by its President Snoop Dogg and Chairman of the Board Bishop Don Magic Juan. The company has signed licensing agreements with popular television personality The Situation and its sunglasses, accessories, shoes and clothing are worn by entertainers and MMA fighters such as Snoop Dogg, Tha Dogg Pound, the Bishop Don Juan, Kimo Leopoldo and Jake Shields. For information visit http://www.seriouspimp.com.
# # #