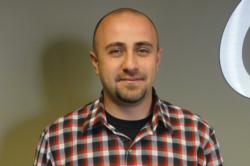 "Growth is coming fast and furious," said Kyle Kennon, Executive Insurance Director
Los Angeles, CA (PRWEB) December 08, 2011
BMCC Insurance, a full-service online insurance agency, has made two additions to its agent roster: Mary Chamorro is a licensed life and health agent with over ten years' experience representing the top US companies. Jack Karagezyan, is an eight year veteran of the insurance and management fields, who will write and service the property and casualty side of the business.
BMCC Insurance is a multi-line insurance agency servicing both personal and commercial sectors. Areas of speciality include home, auto, motorcycle, life and commercial lines.
"Growth is coming fast and furious," said Kyle Kennon, Executive Insurance Director. He added, "our level of service and expertise is impressing a lot of people. We now expect growth to surpass our expectations in the coming year."
To contact BMCC Insurance, e-mail Kyle Kennon at kyle.k(at)bmccinsurance(dot)com or Kristine Ter-Arutyunyan at Kristine.t(at)bmccinsurance(dot)com or call 855.855.2622.
###