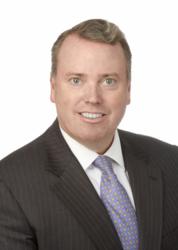 Washington, D.C. (PRWEB) December 06, 2011
Williams Mullen announced today that Charles D. "Chip" Nottingham has joined the firm as a partner and member of the Federal Government Affairs team. Mr. Nottingham will practice out of the law firm's Washington, D.C. office.
In addition to working with clients on a wide range of government relations matters, Mr. Nottingham is responsible for expanding Williams Mullen's transportation and infrastructure practice. His practice areas include: freight and passenger rail regulation; highway and transit policy and operations; infrastructure project management; environmental law; and public-private partnerships.
With more than 20 years of government relations and public policy experience, Mr. Nottingham has served in senior positions in Congress, the U.S. Department of Transportation and state government. He has worked closely with the leadership of the Senate and House, as well as with members of Congress and key committees with jurisdiction over appropriations, transportation, infrastructure, and government oversight.
Michael J. Ferrell, Chair of Williams Mullen's Federal Government Affairs practice, remarked, "Chip Nottingham complements our thriving team by bringing extensive transportation and infrastructure experience to the table. His knowledge of and familiarity with Capitol Hill will help us better serve our clients. I am pleased Chip has joined Williams Mullen, as he is an excellent addition to our Federal Government Affairs team."
Prior to joining Williams Mullen, Mr. Nottingham was appointed by President George W. Bush to a five-year term on the Surface Transportation Board. While on the Board, he served as Chairman of the Board/Chief Executive Officer (2006-2009), Commissioner (2009-2010) and Vice Chairman (2011). Mr. Nottingham worked closely with the freight rail, passenger/commuter rail, energy, agriculture, automotive and chemical industries. He helped to create the Rail Energy Transportation Advisory Committee to improve collaboration between the energy and freight rail sectors. He has also served as the Federal Highway Administration's (FHWA) Associate Administrator for Policy and Governmental Affairs, Counsel for the U.S. House of Representatives' Committee on Government Reform and Oversight, Commonwealth Transportation Commissioner (chief executive officer of the Virginia Department of Transportation) and Assistant Secretary of Transportation for the Commonwealth of Virginia, among other positions.
Williams Mullen's President and CEO, Thomas R. Frantz, stated, "Chip Nottingham brings a wealth of knowledge and experience to Williams Mullen and the Federal Government Affairs Team. Our clients will undoubtedly benefit from his decades of government relations and public policy experience."
Mr. Nottingham received his Juris Doctor degree in 1994 from the George Mason University School of Law and his Bachelor of Arts degree from Wesleyan University in 1989.
About Williams Mullen
Williams Mullen provides comprehensive legal and government relations services that help grow the business of our clients and the economy of our region across North Carolina, Virginia and Washington, D.C. As an AmLaw 200 firm, our 300 attorneys and consultants strive to deliver solutions that help clients go where they want to grow. Putting our clients' needs first has been the foundation of our approach since the firm was founded 102 years ago. Visit us at http://www.williamsmullen.com.
###