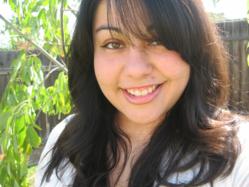 I take every opportunity that I can to write.
Toronto, ON (PRWEB) December 07, 2011
PassionSearch.com announces the winners of its first annual student scholarship competition. After thousands of submissions of online dating stories, four students are walking away with cash prizes.
The winners have been selected in PassionSearch's first annual student scholarship. Chosen from tens of thousands of online dating story submissions from students 18 and older across North America, the top four represent the very best.
Each of the winners submitted a story or essay detailing an online dating experience. After being chosen as semi-finalists, they then promoted their story in an online voting competition. From the top 10 vote recipients, a panel of judges chose the stories that they felt represented the best works.
The grand prize scholarship winner, Gabriela Roland, studies English at UCLA and considers herself a writer. She said, when asked about entering the scholarship competition, "I take every opportunity that I can to write." For her creative fiction story Gabriela has won $500. Gabriela says that, as her semester's tuition is already paid for, the money will be going toward the cost of living expenses.
The second place winner, taking home $200, is Rory Nicol, a Psychology and Religion student at the University of Toronto. His first-person account of meeting his girlfriend after connecting through a dating site placed him in a top spot.
Dave Gallant, a Computer Science student at the University of Western Ontario, is taking home $150 for his third place story of accidentally falling in love while looking for a language exchange partner online.
The fourth place prize of $100 goes to Kimberly Wall, student at the Grant MacEwan School of Business, for her passionate essay arguing in favor of online dating.
All of the winners are profiled at PassionSearch's scholarship page, complete with their entries and extended biographies. A further archive of all of the semi-finalist entries can also be found at PassionSearch.com.
University and college students make up a large demographic of online daters. In a world where a post-secondary education becomes increasingly expensive, PassionSearch wanted to give something back to its student daters and created a scholarship fund to award students for their loyal support of online dating.
Passion Search is the internet's number one online dating site with over 19 million members. Passion Search is 100% free and the perfect place for people to flirt, date, and fall in love.
###