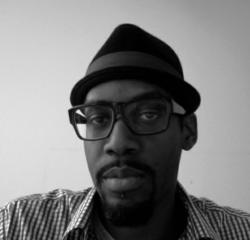 Atlanta, GA (PRWEB) December 06, 2011
Rob Quish, CEO of JWT Atlanta/Dallas/Houston, announced today that Perry Fair, 36, has been named Chief Creative Officer of the three agencies. In this position, Fair will be responsible for bringing creative leadership to accounts including Transamerica, the United States Marine Corps, FEMA, SCANA Energy, Shell, the U.S. Virgin Islands and Jiffy Lube. He reports to Quish.
"Over the last year, we've put together an incredible ensemble of people with rich and diverse experiences to serve our clients," said Quish. "When I met Perry, I knew that he would be the right partner for me and fit in perfectly with our leadership team. His award-winning, 360-degree creative approach is hard to find and will be the spark we need to maximize the depth of the offices."
"Perry is a fabulous hire for JWT and will be a great partner for Rob," added David Eastman, CEO of JWT North America and Worldwide Digital Director. "His enthusiasm for contemporary creativity is infectious and that shows in his work. We're thrilled he's joining us."
In the past year JWT Atlanta has assembled a fully integrated offering, combining the digital, CRM, database and analytics capabilities of RMG, the technology driven focus of JWT CET, the media expertise, strategy, and negotiation power of Mindshare through a joint venture, and the strategic and creative prowess of JWT. This rare combination of skills offers clients a fully integrated brand communications practice.
Fair joins JWT from Mullen, where he was chief digital officer. He was instrumental in the global launch of Google's GoMo initiative and Galaxy Nexus platform. His work has been honored at Cannes, The One Show, The Clios and The Art Directors Club, among others. Additionally, he has penned and sold his first feature film called The Fourth Horseman, which will begin production next year in Los Angeles.
Fair's career comes full circle with this move to Atlanta, as he first studied art design at Clark Atlanta University, later graduating from The Creative Circus. During an internship at Wieden+Kennedy, Fair pitched and sold his first campaign for Nike. His portfolio is packed with iconic campaigns for DirecTV, Coca-Cola, Gatorade, Bacardi, Hess, E-Trade, NFL, Ketel One and Don Julio, which he created while leading creative and digital departments at Element 79, The True Agency, TBWA\Chiat\Day and Grey.
"JWT is an amazing agency, and I am extremely happy to join and add my voice to a heritage of great talent, strong leadership and dynamic clients," said Fair. "I started my career in Atlanta, so returning is like coming home. I am excited about the future and look forward to a long and wonderful journey."
About JWT
JWT is the world's best-known marketing communications brand. Headquartered in New York, JWT is a true global network with more than 200 offices in over 90 countries employing nearly 10,000 marketing professionals. JWT consistently ranks among the top agency networks in the world and continues its dominant presence in the industry by staying on the leading edge—from producing the first-ever TV commercial in 1939 to developing award-winning branded content for brands such as Smirnoff, Macy's, Ford and HSBC.
JWT's pioneering spirit enables the agency to forge deep relationships with clients including Bayer, Bloomberg, Cadbury, Diageo, DTC, Ford, HSBC, Johnson & Johnson, Kellogg's, Kimberly-Clark, Kraft, Nestlé, Nokia, Rolex, Royal Caribbean, Schick, Shell, Unilever, Vodafone and many others. JWT's parent company is WPP (NASDAQ: WPPGY).
# # #