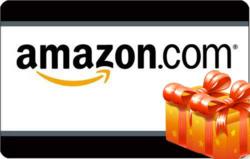 (PRWEB) December 08, 2011
StrikeIron, the cloud leader in data quality and data communications, has announced a special Twitter promotion that gives marketing experts the chance to win an Amazon® E-Gift Card. The social media contest will take place over the next three weeks.
Beginning on Friday, December 9, StrikeIron will ask for marketing-related tips based on that day's question. This question will change each week during the promotion. The first person to Tweet and the best marketing tip selected by StrikeIron will win.
Each winner will receive an instant $20 Amazon E-Gift Card.
The Twitter contest will continue on Saturday, December 17 and Tuesday, December 27.
For more information about StrikeIron's December Twitter contest visit http://offers.strikeiron.com/si-twitter-giveaway or follow us on Twitter @StrikeIron.
About StrikeIron:
StrikeIron is the leader in Data-as-a-Service (DaaS), delivering data quality and communications solutions via our cloud platform IronCloud. We provide address verification, email verification, phone validation, phone append, SMS text messaging, and sales tax solutions to customers in a variety of markets. Our solutions are delivered as Web services that can be easily integrated into any application or system. Additionally, our solutions are pre-integrated into leading platforms like: Magento, Eloqua, Salesforce.com, Informatica, Oracle CRM On-Demand and more. Visit us on the web at http://www.strikeiron.com.
###