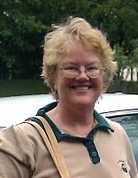 I like being able to help clients feel confident about hiring us.
Boyds, MD (PRWEB) December 13, 2011
Inspections by Bob, a Home Inspection company in Maryland, recently sent scheduler and office manager Welmoed Sisson, through the training to become a fully licensed Home Inspector.
"Many people who call us are first-time homebuyers," says Bob Sisson, owner of Inspections by Bob. "They want to ask a lot of questions before they schedule their appointment. They don't want to leave a message; they want to talk to a real person."
This presented a dilemma for Sisson, who does not carry a cell phone when he is on an inspection. Rather than rely on an answering service to take messages, he brought an assistant on board: his wife, Welmoed. She started working as the office manager and scheduler for her husband's company in January 2010.
"I started reading a lot about home inspections," she said, "and learned a lot about common problems by going through the pictures and reports Bob brought home." She also attended classes and seminars, including those at Inspection World, the annual Home Inspectors' conference hosted by the American Society of Home Inspectors (ASHI).
This summer, she decided it was time to undergo the formal Home Inspector training to obtain her own license. She enrolled in the 72-hour course offered at the local community college. She also went along on home inspections with Bob, learning to apply her new training by creating her own reports.
The final hurdle was to take the National Home Inspector Exam (NHIE), which she did on December 5, 2011. After receiving a passing grade on the exam, she will now apply for her Maryland Home Inspector's License.
Welmoed will not be focusing on doing inspections. Instead, she is looking forward to being able to answer clients' questions more thoroughly, helping them feel comfortable booking inspections with the company. She will also be writing articles for their web site and informational brochures to be given to clients at inspections.
"I like being able to help clients feel confident about hiring us," she says. "Buying a home can be a very stressful experience, and it feels wonderful to know I'm able to make at least part of the process smoother."
Inspections by Bob offers home inspections in Montgomery, Frederick, Carroll and Howard Counties, Maryland. Bob Sisson is President of the Mid-Atlantic Chapter of the American Society of Home Inspections, and has performed more than 2000 inspections since he started the company in 2003.
###