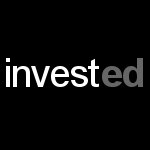 Interest in ETF education is at an all-time high, which is why we decided to create this course
Bethesda, MD (PRWEB) December 08, 2011
Invested Central, a leader in technical analysis education and stock market guidance, announced today the launch of a new educational learning course, ETF Trading Strategies. This class was developed as a response to the increasing demand for educational products about ETF's, as more individuals explore new ways to deploy their investment capital.
Exchange traded funds (ETFs) have exploded from a single option in 1993 to over 1100 funds today, with more options being added almost daily. Due to their stock-like features, such as low costs and tax efficiency, many traders have turned to ETFs over mutual funds. Because of their experience with stock market education, Invested Central was able to easily tailor their existing technical analysis education offerings to include ETFs, providing their members with additional resources to turn to in an increasingly volatile market.
The on-demand video course is taught by Invested Central's Chief Market Strategist Tom Bowley, and covers a wide range of ETF trading topics, including:
The Advantages of ETF's
Identifying Relative Strength
The Importance of Intermarket Relationships
Trading Leveraged ETF's
Using Technical Analysis to Trade ETFs
ETF Index and Sector Analysis
"Our surveys and member feedback have shown us that there are more and more individuals who are taking investing into their own hands", says John Hopkins, President of Invested Central. "Interest in ETF education is at an all-time high, which is why we decided to create this course. Our new learning series takes participants from the very basics to advanced trading strategies, giving them the information and tools they need to make smart trading decisions."
About Invested Central - Invested Central provides education and stock market guidance to individuals who have taken trading into their own hands. They provide pertinent information to their members during the trading day, including market updates, stock ideas, and conduct live member only chats while the market is open to help enhance trading success. Invested Central is in their seventh year of business and continues to serve members who have been part of the Invested Central community since its inception. You can learn more about Invested Central by visiting their website at http://www.investedcentral.com.
###