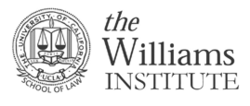 [Same-sex marriage] spending is likely to have added $850,000 to $930,000 in tax revenue to state and local coffers.
Los Angeles, CA (PRWEB) December 07, 2011
For a full copy of the report, please email Cathy Renna via the link to the right.
A new Williams Institute report finds that the total spending on wedding arrangements and tourism by same-sex couples and their guests added a $12 to $13 million boost to the state and local economy of Iowa in the first year alone. This spending is likely to have added $850,000 to $930,000 in tax revenue to state and local coffers.
"People spend a lot of money on this important day. We used very low estimates of how much these same-sex couples spent, but it adds up to significant new spending for Iowa's wedding industry," noted M. V. Lee Badgett, study co-author and research director of the Williams Institute.
According to the State of Iowa, at least 2,099 same-sex couples married during the first year following the Iowa decision to extend marriage rights to same-sex couples. Of the 2,099 marriages, 866 couples lived in Iowa, and 1,233 couples came from other states. The top five contributors of non-resident couples were surrounding states in the Midwest. Illinois was the largest contributor, contributing 17% of all out-of-state couples that married in Iowa.
"Our study estimates that out-of-state same-sex couples alone spent $2.2 million on weddings in Iowa," according to co-author Angeliki Kastanis, Public Policy Research Fellow at the Williams Institute, translating to about $150,000 in tax revenue. The State of Iowa has a waiting period of three business days in order to receive a marriage license. Although couples have some options to circumvent the waiting period, it is possible that out-of-state same-sex couples spent up to an additional $1.6 million on tourism during their brief stay in Iowa.
The Iowa marriage data include an additional 1,015 couples (71% residents) who did not state their gender, thus we are unable to distinguish if these couples were same-sex or different-sex. If all 1,015 additional couples were indeed same-sex couples, an additional $7.4 million could have been added to the state and local economy, adding about $530,000 in additional tax revenue to the reported estimates.
The figures in the report draw upon data on average wedding expenditures in Iowa and tourism reports from 2009 and 2010, along with data regarding marriage expenses by same-sex couples in other states.
The Williams Institute on Sexual Orientation and Gender Identity Law and Public Policy advances law and public policy through rigorous, independent research and scholarship, and disseminates its work through a variety of education programs and media to judges, legislators, lawyers, other policy makers, and the public. For more information, please visit http://williamsinstitute.law.ucla.edu.
###