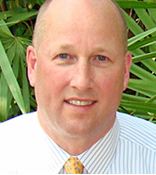 We are hopeful that we can make an even bigger impact at the national level by partnering with state hospital associations to develop and execute strategies that will be a catalyst for change.
Atlanta, GA (PRWEB) December 13, 2011
Today, strategicplanningMD announced an ambitious plan to work with the state hospital associations nationwide to elevate the level of strategic plan development and execution, thereby enabling hospital associations to more effectively tackle issues related to legislation, affordability, compliance, and new models of care. The company, fueled by its mission to drive excellence through innovation and performance, will make available to every state hospital association a package of strategic planning software and consulting services valued collectively at more than $2.5 million.
"The healthcare industry requires transformational thinking," said strategicplanningMD Founder and CEO Scott Regan, "which requires state hospital associations to be at the forefront of navigating and leading providers through these turbulent times. State associations have the ability to convene healthcare executives, legislators, business leaders, and communities to develop plans to drive access, quality, affordability, compliance, and new models of care.
"strategicplanningMD believes that the expertise, business intelligence solutions, and successes that we can provide to state hospital associations can bring tremendous focus, clarity, and alignment for the development and execution of strategic plans. Only through the development of powerful strategies, coupled with flawless execution, can we reinvent the healthcare delivery system."
strategicplanningMD is in the process of contacting and partnering with state hospital associations. Those that accept will receive the following:

Free use of StrategyPlanner, which guides the organization through the strategic planning process, while providing dashboards, scorecards, automatic email reminders and alerts, and other rich features and benefits that will help not only build a strategic plan, but also execute it.
Training of the hospital association staff and board on the use of the StrategyPlanner software and on the best-of-breed strategic planning methodology it incorporates.
An onsite strategic planning educational seminar to the membership of each state hospital association, focused on strategic planning in the new era of healthcare, business intelligence tools, use of best practices, benchmarking, scorecards, and strategic planning accountability.
Onsite support from one of strategicplanningMD's senior consultants to ensure each hospital association maximizes the use of the software.
Ongoing telephone support with the strategicplanningMD consulting team to provide each hospital association with a day-to-day resource for creating, managing, and executing its strategic plan.
strategicplanningMD is led by three former hospital executives, including Regan, whose 20-year healthcare career includes 16 in administration and five as a senior-level hospital executive. Robert Colvin, the president of the company, includes more than a quarter-century of CEO and senior management experience leading hospitals and health systems. John Tolmie, the company's chief operating officer, has a 28-year career that includes 15 years as the president and CEO of various hospitals.
"Our executive team has been in the trenches of healthcare, and each of us has a personal passion for improving the healthcare system it in some way," said Regan. "That was our focus when we were hospital executives, and it is still our focus now. We are hopeful that we can make an even bigger impact at the national level by partnering with state hospital associations to develop and execute strategy that will be a catalyst for change."
About the Company
Serving more than 70 clients in 23 states, strategicplanningMD is a healthcare business intelligence company that drives excellence through innovation and performance. Through its suite of web-based strategic planning software applications and healthcare consulting services, the company helps executives respond to the significant pressures being put on the healthcare industry. strategicplanningMD's solutions enhance strategic planning and quality management processes, including visioning, analytics, plan development, quality metrics, key performance indicators, scorecards and quality improvement tracking. Its core product, StrategyPlanner, is a revolutionary application that combines a suite of business intelligence tools with best-of-breed software methodology.
###