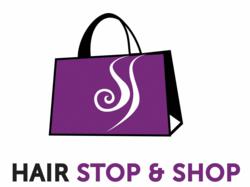 (PRWEB) December 08, 2011
HairStopandShop.com is an online retailer for hair wigs, weaves, lace fronts and hairpieces. Besides providing great selection of hair extensions and wigs, the website also offers tips about how to make a decision and what to look for when shopping online. Experts at Hair Stop and Shop Inc, have gathered the most helpful advise to help customers make their experience easier and stress free.
What to consider when shopping for hair wigs, weaves, lace fronts or other hairpieces:
1. Decide on a quality and budget. Human hair products last longer but may cost more. Synthetic hair products are inexpensive, but not always as natural looking.
2. Decide on a color. Look at color charts, speak to customer service reps and decide if you'd like close color to your own or something completely different.
3. Do your research. Read the product description completely. This can be very helpful in finding details about the hair piece you purchase- size, length, quality, etc. Search on YouTube for video reviews of hair wigs, lace fronts etc.
What to consider when shopping online for hair wigs, weaves, lace fronts or other hairpieces:
1. Check availability. Read if the product you are purchasing is readily available and how soon it will ship. Have realistic expectations, especially if ordering hair for rush delivery.
2. Check if the website is secure. When you proceed to enter payment details, check if your browser says https or if there is a locked chain. PayPal checkout is always a safe payment method.
3. Read the Return Policy. To ensure your satisfaction with the hair product you buy, read the online hair retailer's return policy.
These are a few but the most important tips that should be followed , as suggested by the experts at Hair Stop and Shop Inc. More extensive information about secure online shopping for hair is available on their website http://www.hairstopandshop.com
About Hair Stop and Shop Inc: HairStopandShop.com offers a variety of hair products as well as popular brands. Online customers can find lace front wigs, weaves, clip-in extensions, braids and hair pieces. Hair Stop and Shop's selection of brands include: Motown Tress, Janet Collection, Model Model, Harlem 125, Isis Collection, Femi Collection and Silhouette.
###