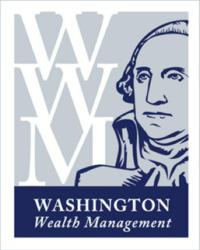 Everyday we hear from more and more advisors that understand the power of independence, its tremendous benefits to themselves, as well as for their clients.
Middleburg, VA (PRWEB) December 07, 2011
In a continuation of the firm's previously announced national expansion strategy, Washington Wealth Management, LLC (WWM) today announced the opening of two new offices located in Las Vegas and San Diego.
Mitchell and Jessica Horst, formerly of Morgan Stanley Smith Barney, announced their move to WWM on Friday and will anchor the Las Vegas office, located in Green Valley. The husband and wife financial planning team have a track record of producing annual revenues of $550,000 and have experienced strong growth in the last year despite what WWM Regional Director Jeff Bouchard describes as a "tough" local market. "There's no doubt that Las Vegas has had its challenges lately, but Mitchell and Jessica have persevered and grown despite those challenges. They are exactly the sort of advisors the Washington Wealth Management model attracts: ethical, hard-working, independent thinkers who take financial planning seriously and put their clients first in all cases. We couldn't be more pleased to be partnering with such a high quality team with a great track record and a long career of success ahead of them," stated Mr. Bouchard.
In discussing the firm's expansion plans for the Las Vegas area, John Simmons, President of Washington Wealth Management explained, "This office has space for four more advisors and given our discussions locally, I suspect we'll be full within six months. Jeff has created a fun, high performance atmosphere where the best advisors can really stretch their wings in an objective way on behalf of their clients. And in the end, that's what the best are desperately craving."
Washington Wealth also formally unveiled a new flagship office in the Carmel Valley area of San Diego today. Regional Director, Scott Wilson officiated the ceremony that opened the new office with room for 14 advisors, and also welcomed former Morgan Stanley Smith Barney Producing Branch Manager David Allen to the firm. Mr. Allen made the move to WWM last week and brings a book of business in addition to over 25 years of management experience, both in the independent and wirehouse worlds. He was most recently the producing manager of MSSB's Rancho Santa Fe office.
In his remarks during the ceremony, Mr. Wilson noted that the new space is "top tier, the quality and convenience of which will be attractive to advisors and clients alike." Being centrally located in the San Diego area makes the Carmel Valley branch a great hub for WWM in San Diego County. WWM President John Simmons commented, "I think many people in the business will be surprised to learn what a small, nimble and forward thinking firm can do when it comes to retaining great space, putting in place a great leader like Scott Wilson, and attracting someone with the kind of track record that David Allen brings to us." Mr. Simmons continued, "We're incredibly proud of what we've been able to put together here, and we have big plans, not just for San Diego County, but nationwide."
Washington Wealth Management launched just one year ago with the opening of its first branch location in Middleburg, Virginia, quickly followed up by a second branch in Richmond, Virginia. This past summer, the firm announced its entrance into the Family Office Business focused around a $250 million practice in the San Diego area, and also undertook a rapid expansion of its nationwide operations with the addition of 5 new directors covering Arizona, Nevada, Southern California, and the Pacific Northwest. The firm was created to offer financial advisors the opportunity to break away from the traditional wirehouse relationship, something more and more advisors are exploring these days.
Tony Sirianni, Founder and CEO of the firm discussed the interest the firm continues to receive, "The benefits for an advisor working in a wirehouse model are evaporating – that model is broken. Everyday we hear from more and more advisors that understand the power of independence, its tremendous benefits to themselves, as well as for their clients. They see that our platform, with its independent open sourced approach, is revolutionary and that we are frankly forging the path in the direction that this industry is headed, and they want to be part of this transformation."
ABOUT WASHINGTON WEALTH MANAGEMENT, LLC
Headquartered in Middleburg, Virginia, Washington Wealth Management is an independent Registered Investment Adviser, established to create a network of independent financial advisors. The firm offers advisors the opportunity to become their own boss and take ownership in their business, and provides them and their clients with access to a full set of investment products and services from an independent wealth management platform. Advisors at Washington Wealth Management are part of an organization that encourages collaboration and idea sharing, a culture that values them as individuals, and cares about the individual client.
###