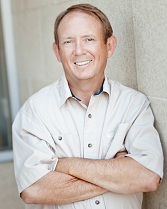 GIS will be the core technology behind many key functions in NG9-1-1
Fort Collins, CO (PRWEB) December 08, 2011
Jerry Steenson GIS announced on Tuesday the release of SpatiaLoad 9-1-1, software bridging the gap between traditional Geographic Information Systems (GIS) and Next-Generation 9-1-1 (NG9-1-1) spatial databases. This product is designed to fill the need to allow existing GIS systems to directly update spatial databases that will form much of the information backbone in the coming national 9-1-1 infrastructure.
"Most GIS system managers don't realize that GIS will be the core technology behind many key functions in NG9-1-1, from locating the caller to knowing whose jurisdiction a call is in, to determining which agency will respond," said Steenson. "But, to make that work, there are very specific, strict formatting specifications that must be followed. And, the timeliness of additions and updates, which has not been a priority in most places, will become paramount."
SpatiaLoad is one of the first spatial Extract, Transform, Load (ETL) tools developed solely for provisioning NG9-1-1 databases. According to Steenson, the software solves some specific problems that are related to linking most legacy GIS data to the new databases. For instance, the new standard requires users to employ "spatial de-normalization" of GIS data, which many GIS databases avoid. SpatiaLoad automatically resolves this and other issues with no user intervention.
Because of its narrow focus, the product is claimed be a more cost-effective solution than other alternatives. The tightly controlled functioning of the software also contributes to enhanced stability and easier maintenance, freeing users to focus on more productive tasks. For more information on SpatiaLoad, click here.
About Jerry Steenson GIS, Inc.
Jerry Steenson is founder of the consulting and software development firm, Jerry Steenson GIS, Inc. Steenson has spent the past 10 years in GIS for emergency services, most recently as Chief Technologist for Contact One, where he brought a number of successful products to the 9-1-1 market. His background in IT spans four decades, including nearly 20 years in GIS.
###