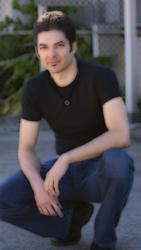 The Secret to Gaining Confidence With Women Revealed: Three Key Traits Outlined in Dating Expert's New Report
San Mateo, CA (PRWEB) December 13, 2011
Here's the reality – the person who has the least amount of self-esteem, knowledge, understanding, and skill is actually the one who will always feel like the other person holds all the power, Carlos Xuma says in a recent report.
In a new report, Xuma reveals there are three key traits that men can adopt to gain confidence with women.
Here's the first trait Xuma shares in his report on confidence with women: Adopt an attitude of certainty and confidence.
"What does this mean?" Xuma says. "I'll explain. There is a lot of confusion about this, but in essence, certainty and confidence is when does exactly what he wants to do and doesn't care what the woman thinks about it.
"For instance, if a man orders oysters and the woman says, 'ewww, those are disgusting' instead of feeling embarrassed, the man needs to take ownership," Xuma says. "He needs to respond to her comment by saying something, such as "That's too bad. Most women say that oysters are an aphrodisiac."
By taking ownership of what he likes and wants, the man is exuding confidence and certainty, which will ultimately attract more women.
In his report, Xuma also talks about men cultivating ambition in their lives as a way to be confident with women.
"Women want a man who has ambitions even more than a man who has power and wealth. They are attracted to a man's potential and men who are following their passions," Xuma says.
That doesn't mean a man who defines himself through his work. That is not attractive, Xuma says. What is attractive is someone who has passion for his work. Men who repeatedly demonstrate they have ambition are well on the way to exhibiting confidence without even trying.
"A lot of the recommendations and tips given to gain confidence, ultimately improve the man's life overall," Xuma says. "The goal is for a man to make his life the best he can regardless of what role a woman has in it."
Xuma has spent years teaching hundreds of men flirting tips for guys and has been a dating expert and attraction adviser for more than 10 years. He has appeared on ABC and CBS television, as well as Playboy radio. He's the author of The Bad Boy Formula, Secrets of the Alpha Male, the Girlfriend Training Program, and numerous other books and articles. He has also been recognized for his work sharing dating advice for men and helps them learn how to gain confidence with women.
For more information, visit Carlos Xuma's website at http://www.carlosxuma.com
# # #