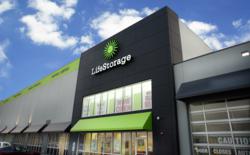 LifeStorage is really making an effort to make the holiday season fun this year, not just for adults, but for kids as wel
Chciago, IL (PRWEB) December 07, 2011
LifeStorage, Chicago self storage provider for home and business, records management and office solutions, is continuing its seasonal events this December with most Chicagoland locations* transforming LifeStorage lobbies into Santa's Workshops. In addition, nine** LifeStorage locations will also have a Pictures With Santa Event on December 10th. These are just two more ways that current LifeStorage customers and interested parties can have some fun, enjoy the holiday season, and see what LifeStorage has to offer.
The Santa's Workshops, which began on November 27th, run through December 23rd. Each workshop includes gift-wrapping stations with free gift wrap, and hot cider and cookies to enjoy while you wrap your gifts. Also, each participating LifeStorage is offering great deals and discounts on storage units to hide your presents from your loved ones. The Pictures With Santa Event is the perfect alternative to the mall this year to bring your children and have their pictures taken with Old Saint Nick, all for free. LifeStorage will be providing coloring books and crayons for the kids while they wait, and every child that has their picture taken gets a free print-out of the photo to take home. Children are able to experience some of the magic of the season and parents can avoid the headaches involved with large crowds during this busy time of year.
"LifeStorage is really making an effort to make the holiday season fun this year, not just for adults, but for kids as well," said Michelle Wight, LifeStorage District Manager. "The PicturesWith Santa Event is a great way to avoid the craziness of holiday shopping, while still getting to visit with Santa. Our Santa's Workshops give you a place to wrap presents without your kids walking in, and with the deal we have on our storage units, you have the perfect place to hide the gifts so that the presents are still a surprise come Christmas morning."
December for LifeStorage continues its busy charitable schedule and holiday deals. Wight adds that these are just a few of the many events LifeStorage is holding. "We're balancing great storage solutions, holiday fun, and giving back to the community, and I couldn't be more proud of our staffs. The Santa's Workshops and Pictures With Santa Event reflect our fun side, and our myriad charity drives are really making a difference in the communities where we are based. I encourage everyone to stop by your local LifeStorage and see how you can help out, and have some free cider and cookies, on us," Wight said.

Humboldt Park LifeStorage is not participating
** Pictures With Santa Event Locations: Addison, Algonquin, Elgin, Morton Grove, Rogers Park, Little Village, Matteson, Mokena, and Bridgeview
To find the nearest LifeStorage location, or for more information about self storage and records storage, please visit LifeStorage website.
###