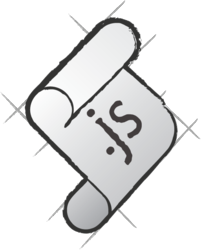 The native client library for JavaScript makes it easier than ever to build rich web clients that can directly retrieve and update data from the middle tier
Hannover Park, IL (PRWEB) December 07, 2011
Data Abstract is the world's premier multi-tier database access framework, providing developers with the ability to build powerful and scaleable enterprise database solutions for a variety of software development platforms, including Microsoft .NET, Apple's Xcode and Embarcadero Delphi.
The new release expands this list by adding JavaScript as a fourth platform, enabling web developers to create rich web browser based data-driven web applications using standard technologies such as HTML5 and AJAX.
Like its three sibling platforms, Data Abstract for JavaScript is a fresh implementation of RemObjects Software's data access technology, this time written in 100% JavaScript and designed to be easily usable by web developers and interoperable with commonly used web technologies as jQuery and extJS.
Data Abstract for JavaScript is not a separate product, but comes included with the new versions of Data Abstract for .NET and Data Abstract for Delphi, as well as with Relativity Server. Developers can enable JavaScript access in their existing (or newly created) middle-tier servers with the drop of a component, a few lines of code, or the simple check of an option in their Relativity Server settings.
"With the native client library for JavaScript, the Data Abstract product family gains an important new member, making it now easier than ever to build rich web clients that can directly retrieve and update data from the middle tier", says Valeriy Goloshchapov, Team Lead for JavaScript Technologies at RemObjects Software.
RemObjects SDK, the lower-level communication framework that forms the foundation of Data Abstract, has also been expanded to support JavaScript clients with a native RemObjects SDK for JavaScript client library.
The latest product editions with new JavaScript platform support are available as free 30-day trial download or for immediate purchase from RemObjects Software's website now.
About RemObjects Software
RemObjects Software is a leading creator of components and tools for software developers, with a strong focus on creating solutions that help build the very foundations, the core infrastructure, of your projects. Our top product is Data Abstract, a cross platform multi-tier database application development framework for .NET, Xcode and Delphi.
RemObjects Software's philosophy is to supply the best possible solution for each supported platform – Microsoft .NET, Apple Xcode, Embarcadero Delphi, JavaScript and Java – rather than providing a one-size-fits-all solution that uses a 'lowest common denominator' approach. This ensures that developers on any platform can work with tools that are native to their development environment, fit in well with their existing architecture and integrate exquisitely with the platform in question while still being compatible, both in terms of interoperability between platforms as well as transfer of experience with our products from one platform to the other.
For sales and pre-sales questions: sales(at)remobjects(dot)com
For general non-technical questions: info(at)remobjects(dot)com
For more information visit http://www.remobjects.com
For the latest updates check out blogs.remobjects.com and on Twitter @RemObjects
###