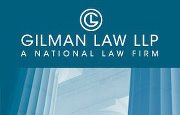 If You Suffered Blood Clots After Using Yaz, Yasmin or Ocella Birth, Call The Experienced Law Firm Of Gilman Law Toll Free 1-877-428-7374
Naples, FL (PRWEB) December 07, 2011
Recent research has indicated that young women who use Yaz, Yasmin, Ocella or other birth control pills containing the progestin, drospirenone, may face a higher risk of blood clots compared to those taking other oral contraceptives. Gilman Law LLP is actively investigating potential lawsuits on behalf of the thousands of women who may have suffered life-threatening blood clots after using Yaz, Yasmin or Ocella. For more information on blood clots that may be due to Yaz, Yasmin or Ocella, click here.
The U.S. Food & Drug Administration (FDA) is currently reviewing the safety of Yaz, Yasmin, Ocella and similar oral contraceptives. On (fda.gov/Drugs/DrugSafety/ucm277346.htm) October 27, 2011, the FDA released final results of an agency-funded study that confirmed that women who use such medications face an increased risk of suffering a blood clot compared to women using other hormonal contraceptives made with an older progestin called levonorgestrel. In the alert, the FDA said women in the study taking pills with drospirenone were 75 percent more likely to experience clots compared to those taking other oral contraceptives. On Thursday, the FDA's (fda.gov/AdvisoryCommittees/Calendar/ucm273236.htm) Reproductive Health Drugs Advisory Committee and the Drug Safety and Risk Management Advisory Commitees will be meeting to discuss the safety of Yaz, Yasmin, Ocella and other contraceptives made with drospirenone.
Yesterday, attorneys representing plaintiffs in thousands of Yaz, Yasmin and Ocella lawsuits released an expert witness report written by former FDA Commissioner David Kessler, in which Kessler asserted that Bayer AG had hidden a higher blood clot risk associated with Yasmin, the precursor to both Yaz and Ocella. According to Kessler, Bayer had documented that Yasmin was 10 times more likely to cause serious side effects, including a dangerous type of blood clot called deep vein thrombosis (DVT), in the draft of an August 2004 white paper produced by its employees. But when the paper was submitted to the FDA, the statement mentioning the increased DVT risk was omitted. Also omitted was an earlier draft opinion by company researchers that "spontaneous reporting data do signal a difference in the VTE rates for Yasmin" compared with other oral contraceptives, Kessler said. "Had I, or a medical review officer, known these facts prior to approval, further investigation would be warranted before a decision on Yasmin's NDA (new drug application) could be made," Kessler wrote, according to a report published by (news.businessweek.com/article.asp?documentKey=1376-LVQYL56S972I01-7V9D1IMKMU35U8DIJ4NU7MFOEJ)Bloomberg News. 
Gilman Law LLP, a national law firm dedicated to protecting the rights of those injured by defective drugs and medical devices, is offering free, no obligation lawsuit consultations to the families of victims of blood clots that may be associated with the use of Yaz, Yasmin and Ocella. The firm is also currently accepting Yaz, Yasmin and Ocella lawsuit clients on a contingency basis. More information regarding the association between these oral contraceptives and blood clots, as well as the opportunity to arrange for your free lawsuit evaluation, is available at http://www.Gilmanlawllp.com. Free case evaluations may also be arranged by calling Toll Free at 1-877-428-7374.
About Gilman Law LLP
 
Gilman Law LLP, a leading national law firm with offices in Florida and Massachusetts, has been recognized for delivering successful results to their clients across a broad range of claims stemming from consumer product injury, mass tort, and class action lawsuits. For over 32 years, the Gilman Law LLP team of highly experienced lawyers has earned renown for tireless work on behalf of their clients on many of today's most challenging and important legal issues. Free case evaluations may also be arranged by calling Toll Free at 1-877-428-7374.
Contact:
Gilman Law LLP
Call Toll Free 1-877-428-7374
Beachway Professional Center Tower
Suite 307
3301 Bonita Beach Road
Bonita Springs, FL 34134
###