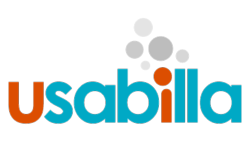 Online retailers spend millions of marketing dollars every year to ensure they reach their targeted audiences and revenue goals, but a large number of them fail to incorporate an excellent user experience (UX) into their websites.
Amsterdam, The Netherlands (PRWEB) December 08, 2011
Usabilla (http://www.usabilla.com), the easiest and most fun way to collect quantitative and continuous user feedback on a webpage, today announced the publication of a new report on the user experience (UX) and usability of eight leading online retail websites as experienced by holiday shoppers this season. The sites tested by holiday shoppers include: Abercrombie & Fitch, Amazon, BestBuy, Etsy, ModCloth, ToysRUs, Victoria's Secret and Zappos.
"Online retailers spend millions of marketing dollars every year to ensure they reach their targeted audiences and revenue goals, but a large number of them fail to incorporate an excellent user experience (UX) into their websites," said Paul Veugen, CEO and founder of Usabilla. "The companies we tested all strive to deliver a pleasurable online shopping experience for their customers, and our tests revealed what sites offered consumers the best user experience as well as the best deals during this holiday season."
A total of over 480 participants performed simple tasks, and gave feedback on the websites of eight leading, large online retailers who offer a wide range of products including clothing, toys, electronics, books, handmade goods, and lingerie. Test participants were asked questions about the things on the home page that drew their attention the most, the element related to the holiday season, and what things they would improve on the page. Participants were also asked specific questions about the product pages, and were given three tasks to perform including: click on the things that draw your attention the most, where they would click to purchase an item, and what elements made them trust the site.
The major highlights are:

Sex always sells – or does it?: The use of sexy models on sites like Victoria's Secret and Abercrombie & Fitch serve a purpose, but it also distracts a lot of users. The so-called "vampire effect" is very real: the use of too many sexy images sucks attention away from a brand, and can actually prevent site visitors from buying.
There's a fine line between holiday deals and advertising clutter: Online retailers present a lot of special deals in the form of internal ads prominently placed on their sites, but there's a balance needed between the navigational elements and the number of holiday deals on a page.
Soft goods vs. hard goods: Online retailers that deal in soft goods like clothing try to appeal to emotions by using impressive imagery, and manifest themselves as brands that will give users pleasure beyond the actual value of the product. Sites that deal in hard goods like electronics are much more Spartan, and focus on offering a lot of different products at appealing prices.
According to new statistics released by comScore, online sales for the first full week of what is considered the actual holiday shopping season grew 15 percent to a record $5.96 billion. The week from Cyber Monday, November 28 to Friday, December 2 had three individual days that saw more than $1 billion in online spending, led by Cyber Monday which was the heaviest online spending day on record to date at $1.25 billion. Sales on November 29 and November 30 reached $1.12 billion and $1.03 billion, respectively. These three billion dollar spending days during the past week currently rank as three of the four heaviest online spending days in history, and more than $18.7 billion has been spent online during the holiday season-to-date (November 1 – December 2), representing a 15 percent increase over the same period in 2010.
Download and read the full Usabilla User Experience Report on leading holiday retail sites at http://blog.usabilla.com/ux-retail-pages.
About Usabilla
Usabilla is a web-based usability testing tool that allows marketers, analysts, designers and usability experts to collect visual feedback on their website, mobile website or app in a quick and fun way. Participants answer questions with points and notes on top of a webpage, mockup, or sketch. The results of a survey are analyzed and presented visually with charts and heat maps. Usabilla's customers use these visual insights to improve their user experience and optimize their website – all without slowing down website development cycles. Usabilla is currently in use by more than 10,000 web professionals, and globally recognized brands including Warner, EA, Discovery, Expedia, LinkedIn, Disney, the US Government, Sony, and Levi's.
Founded in 2009, Usabilla is a privately held company based in Amsterdam, The Netherlands. Friend us on Facebook, follow us on Twitter or learn more at http://www.usabilla.com.
# # #