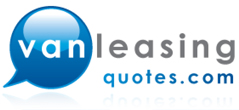 Its Van Leasing Live service delivers up to the minute updates on the latest van leasing rates
London (PRWEB UK) 9 December 2011
Leasing a van just got easier and cheaper thanks to a new service offered by Van Leasing Quotes. Its Van Leasing Live service delivers up to the minute updates on the latest van leasing rates and allows individuals and businesses to take advantage of some amazing discounts and deals.
In a world where everybody is trying to save money, it makes sense for companies to ensure their van fleet is offering good returns especially if they are leasing. With Van Leasing Quote's new service, business owners can review their spend easily and ensure they are getting good value for money and good quality reliable vans that drive well and give a good impression.
New Discounts Released Every Day
It's important when choosing a new van or fleet of vans to select the right vehicle to suit the needs and budget of the company. With the Van Leasing Live service you are alerted the moment new van leasing deals are released. Whether a new van is required for a month or indefinitely it's always possible to select the right vehicle to suit requirements. Companies can choose from a wide range of manufacturers including Ford, Mercedes, Renault and Fiat.
The new Van Leasing Live service is just one of the ways that makes Van Leasing Quotes stand out in the world of van leasing. Whilst they offer customers a great resource for getting a cost effective van lease deal they also publish their own reviews on the latest vans to hit the market and those that offer the best value and features for business.
When leasing vehicles, companies need to think about the future and how their business is growing. Thinking about future requirements could help to save money in the near future. For example, a company branching out into another location might want to consider a more economical leased van to ensure lower fuel bills. Companies trying to promote greener credentials might want to switch from diesel vans to unleaded petrol vans to improve their reputation and reduce their carbon footprint. That's the beauty of leasing with Van Leasing Quotes. As needs change, this company will provide the perfect vehicle at the right price.
Never Miss Out on the Best Deals
Van Leasing Quotes wants to give everybody a chance to save on their leasing spend. When it comes to supplying the best range of vehicles at the right place, there are few dealers that compare. Combine this with their Van Leasing Live service and up to the minute reviews and you have a van leasing service to be reckoned with!
###