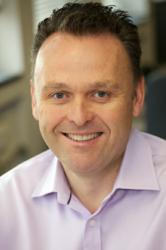 Often e-commerce companies aren't aware of possible tax risks they face for failure to register for VAT when they breach distance selling thresholds.
(PRWEB UK) 8 December 2011
Accordance has learned of several instances where various European tax authorities have alerted HMRC to possible breaches of distance selling thresholds within their own countries. There is even anecdotal evidence of one tax authority asking delivering companies to provide them with information.
With Christmas fast approaching and online shopping becoming ever more popular, online sales in Europe are expected to rise by 19.6% this year. The UK, Germany and French e-commerce markets alone are expected to represent 66% of European Christmas spending (Chloe Rigby, October 27, 2011, Christmas spending set to grow online – but not on the high street, http://www.internetretailing.net/2011/10/christmas-spending-set-to-grow-online-but-not-on-the-high-street/)
The UK has one of the fastest growing e-commerce markets in Europe (2011 online share of all retail business in UK is 12%, the highest in Europe - in front of Germany at 9% and France at 7.3% - http://www.retailresearch.org/onlineretailing.php) and while these figures send out a positive message to retailers trying to stay afloat in the flailing economy, they come with a warning attached.
Andy Spencer, Accordance's Head of Consulting, says: "Often e-commerce companies aren't aware of possible tax risks they face for failure to register for VAT when they breach distance selling thresholds. If the correct VAT isn't charged to clients and paid to the appropriate tax authority, penalties and interest may be imposed. Penalties can vary between 5% - 300% of the VAT due."
He continues: "International trade is increasingly important to online retail. To avoid possible fines and penalties when trading cross-border, it is important that businesses are aware of and comply with relevant VAT obligations across the countries where their customers are based. Although some areas of VAT treatment for online retailers are common to all Member States within the European Union, many practical aspects differ between countries. With a sudden surge in online sales to deal with during the festive period, the risk of crossing the thresholds unknowingly increases dramatically."
Overseas tax authorities are increasingly monitoring distance selling sales and taking an interest in distance sellers, specifically in respect of whether they have retrospectively exceeded the distance selling thresholds in other Member States. HMRC is also working with the overseas tax authorities under mutual assistance.
"This raises the chances of other tax authorities becoming aware of UK companies exceeding thresholds in other countries," says Andy. "If a business does not register from the correct time and the tax authorities subsequently identify a retrospective issue, there could be an impact on how the tax authorities view the failure to account and the penalties that they will apply. The probability of the relevant authority finding out a company's discrepancy is getting significantly higher, the more harmonious the EU tax authorities become."
Notes to editors:

European VAT distance selling regulations require companies to register for VAT as non-resident traders in each country where they exceed distance selling thresholds. Once registered, the company is then required to charge local VAT and submit VAT returns. However, given the administrative and technical burden of assessing when thresholds are breached, managing overseas VAT registrations and related VAT reporting obligations, many companies fail to stay compliant with regulations.
Accordance is a unified VAT Compliance and Consulting practice, with a focus on cross-border transactions.
The company provides practical, commercially beneficial VAT assistance to blue-chip companies across the EU and beyond.
Accordance assists a full spectrum of international businesses better manage cross-border VAT costs.
The company reaches across Europe, but manages all work from an accessible and responsive hub in the UK.
The Accordance team includes senior ex-Big 4 VAT personnel, expert European VAT Compliance management, VAT legal specialists, Customs and Duty Experts and VAT savings experts.
For more information on this media release, please contact Angela Ward on: 01825 765617 or by email: angela(at)themarketingeye(dot)com
###