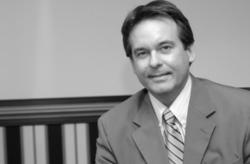 It is imperative that we continue to support the arts and arts education," Oliver added.
Towson, MD (PRWEB) December 07, 2011
Bowie & Jensen would like to congratulate client Manuel Barrueco and the forty-nine other artists who were named as this year's USA fellows. The Los Angeles-based arts advocacy group announced the winners Monday.
USA Fellowship grants of $50,000 each are awarded to outstanding performing, visual, media, and literary artists every year. In the last six years, USA artists have invested $15,000,000 in America's finest artists. The $2.5 million in combined annual fellowships awarded this year dwarf all of the nation's annual arts prizes except the MacArthur Fellowship, which currently antes up nearly $4 million a year for artists.
USA Fellowship winners can use the money as they wish and nominations come from an anonymous group of arts executives, critics, scholars and artists whose membership changes each year; five-member panels of experts in each category recommend winners to the United States Artists board.
Considered one of the greatest guitarists working today, Manuel Barrueco began playing at the age of eight, studying at the Esteban Salas Conservatory in Santiago de Cuba. Barrueco immigrated to the U.S. with his family in 1967, completing his studies at the Peabody Institute in Baltimore, where he now teaches. Barrueco has played in some of the most important musical centers of the world and has worked with a diverse range of musicians, from Plácido Domingo and Seiji Ozawa to Al Di Miola and Andy Summers. He performs the work of both classical and more contemporary composers. He is a Professor at Baltimore's Peabody Institute.
To further the opportunities for classical guitarists, Manuel helped create Tonar Music (http://www.tonarmusic.com), a music recording and publishing company. Tonar Music has produced Grammy nominated and Grammy award winning recordings of some of the best classical guitar music in the world.
"The rapidly evolving global economy demands a creative workforce," said Bowie & Jensen partner Michael Oliver, who heads the firms IP practice. "Arts and its related businesses are responsible for billions of dollars in cultural exports for the US."
"It is imperative that we continue to support the arts and arts education," Oliver added. "Manuel Barrueco's award is a well deserved recognition of his commitment to music, music education, the arts and providing opportunities to young and emerging artists. The firm congratulates Manuel on his leadership, creativity and talent."
About Bowie & Jensen
Bowie & Jensen is a Maryland-based law firm with attorneys representing clients around the world. Bowie & Jensen focuses on Business Litigation, Business Transactions, Construction Law, Entertainment Law, Employment Law, Estates & Trusts, Intellectual Property, Real Estate and Tax Law. For more information on Bowie & Jensen, please visit http://www.bowie-jensen.com.
###