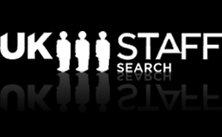 (PRWEB) December 08, 2011
The UK's largest free jobs board, UK Staff Search, has bought London4Jobs, the specialist London based jobs board and candidate database.
In a deal that was recently finalised, UK Staff Search is said to be delighted with the acquisition. The two companies share similar business models, complementing each other's brand.
UK Staff Search has a free to post jobs board that carries over 40,000 UK jobs. Their clients are numerous with over 1100 using the board at any one time. The London4Jobs deal will strengthen the groups representation in the capital and adds a further 340 clients. The London based board that deals exclusively with jobs in London also does not charge clients to advertise their job vacancies.
UK Staff Search was launched in 2008 and has grown rapidly this year through organic growth and acquisitions. The company now boasts a candidate database of over a quarter of a million CVs with three thousand being added daily. Over a million jobseekers visit UK Staff Search every month making it one of the largest jobs boards in the UK.
Candidates registered on UK Staff Search earn commission on their own CVs every time a client pays to contact them. This profit distribution has probably accelerated the growth of this model as many candidates are looking for ways to earn extra money during austere times.
Both companies also employ a system whereby clients can search CVs for free but are required to pay for contact details of candidates they wish to get in touch with. This system was first introduced by CVbrowser and is proving popular amongst recruiters as it doesn't require upfront payment to view a candidate database. Most candidate databases are completely shut off to browsing and companies are required to pay to view the contents of the CV catalogue - the pay-per-CV system is seen by many as a fairer and modern way of distributing CVs.
Job losses are not expected in either company as both boards intend to maintain their own brands and simply benefit from being part of a larger corporation.
###