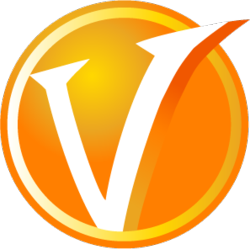 Types and Views revolutionize how designers use WordPress
(PRWEB) December 19, 2011
OnTheGoSystems has released two game-changing plugins: WP Types and Views. Together, these plugins make it easy for designers to create complex WordPress websites without having to write a line of PHP. All that's needed from the designer is a working knowledge of HTML and CSS knowledge and the Types and Views plugins make the vision come to life on the screen.
WordPress comes with "Post" and "Page" features; however, there is little room for custom content types such as "Product", "Website", "Portfolio", "Listing" and "Property". The types plugin, from OnTheGoSystems, creates custom content types, which increases the flexibility of themes. This level of custom content normally requires special attributes, like images, prices and other fields. Developers can use the Types plugin to create all of these additional features, and easily organize this content with taxonomy, to fully customize the WordPress editing interface.
"The Views plugin loads content and displays it. This is where the concept comes into its own," said Amir Helzer, CEO of OnTheGoSystems.
For single pages, Views creates dynamic templates. And, for content lists, Views will query the database, load just the right content and display it. This allows designers the ability to create templates for their content types without being forced to leave the WordPress dashboard, allowing for every template to display custom WordPress content elegantly and without any coding.
Every real estate site, web portfolio, auction site, directory and classified starts with a list; they're the cornerstone of complex websites. To create a list, Views queries the database, loads just the right content using filters. The supports an unlimited number of filters, with increasing levels of complexity.
With Views, designers and web developers can deliver fully-functional, working and tested sites in days, not weeks. All it takes is CSS and HTML experience.
"Types and Views revolutionize how designers use WordPress," said Helzer. "Designers no longer have to rely on a skilled PHP developer to realize their creations. With Types and Views they have a huge amount of advanced functionality at their fingertips."
Types and Views even come with an embedded mode. This means that theme designers can create beautiful WordPress themes using the plugins and embed the functionality within that theme.
Types is a free plugin and available for download from the WordPress plugin repository. Views costs $49 USD and is available at http://wp-views.com. Every purchase of Views comes with support and upgrades for a year.
About OnTheGoSystems
OnTheGoSystems is the maker of the popular WordPress Multilingual (WPML) plugin, with over 50,000 active websites. With the launch of Types and Views, OnTheGoSystems delivers a complete package for web developers and designers.
# # #