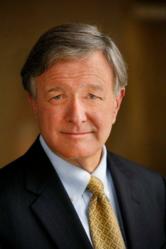 Greater Philadelphia is a top center for R&D and the work being done here would not be possible without the region's diverse and talented workforce.
Philadelphia, PA (PRWEB) December 08, 2011
Select Greater Philadelphia's report entitled "Research & Development in the Greater Philadelphia Region" shows that total R&D spending in the GPR in 2008 was just under $10.5 billion or 2.9% of the region's Gross Regional Product (GRP), higher than the U.S. percentage of 2.8%. Greater Philadelphia's private sectors made up the bulk of this spending with a total of $8.9 billion, followed by colleges and universities which accounted for more than $1.3 billion in spending. Federal Government facilities accounted for virtually all of the remaining expenditures, with only a small amount of R&D performed by state governments.
"Greater Philadelphia is a top center for R&D and the work being done here would not be possible without the region's diverse and talented workforce," said Tom Morr, president and CEO of Select Greater Philadelphia. "Scientific breakthroughs from R&D generate new products and company formation and attract venture capital, making it an important advantage in economic development."
Approximately 40% of the respondents to Select's R&D survey indicated that they conduct applied research – original investigations performed to acquire new knowledge directed toward a specific objective – in the 11-county, tri-state area. Nationally, just over 22% of all R&D performed in 2008 was applied research; the high share in the GPR is due to the presence of industry sectors that invest heavily in R&D such as pharmaceutical manufacturing, scientific R&D services, and software development; and to the presence of 36 major R&D universities. Just over 31% of the respondents to our survey said they perform basic research were, while 29% conduct experimental development. The top fields of research reported were pharmaceuticals and biotechnology, economics, medicine, health and materials.
"R&D leads to innovation, which leads to economic growth," said Phil Hopkins, Select's Vice President of Research, noting that metro areas with a critical mass of R&D activity generally have higher growth rates and income levels. "Greater Philadelphia has an above-average percentage of economic activity in industry sectors that spend heavily on R&D and the large number of major R&D colleges and universities located here contribute a sizeable portion as well," added Hopkins.
Comparing Greater Philadelphia's R&D cluster to those in other large metro areas, Select found that the region generally ranked in the top five among the nation's 15 largest metropolitan statistical areas based on the level of R&D activity. For example, in 2008 the GPR ranked 4th in the number of major R&D colleges and universities, full time equivalent enrollment at R&D colleges and universities, and R&D spending at colleges and universities; and 5th in the amount of NIH awards received. Similarly, the GPR ranked in the top half among the 15 largest MSAs when considering the shares or rates of R&D activities, such as the number of doctorates awarded per 10,000 residents, percent shares of total employment in major R&D industry sectors and in science & technology occupations, and patent award rates.
"We've always believed that this region is a leader in research & development," said Maxine Ballen, President and CEO of the New Jersey Technology Council. "Now we finally have the data to confirm the importance of this work to our regional economy. A big thanks to Select Greater Philadelphia for their leadership and vision in collecting this data."
Select conducted this survey to determine the nature and extent of R&D activities performed here. The survey included both the natural and social sciences. Select's survey obtained information about the characteristics of the region's R&D cluster, including: the R&D organizations located here, the types of R&D they conduct (e.g., basic, applied, or experimental development), and the specific fields of R&D activities.
To download a copy of Select's R&D Study, visit http://www.selectgreaterphiladelphia.com/news/media/reports.cfm.
About Select Greater Philadelphia
Select Greater Philadelphia (Select) is an economic development marketing organization dedicated to attracting companies to the Greater Philadelphia Region. Select assists companies interested in the vicinity by providing detailed information about the 11-county area and a first-stop connection to numerous resources that help companies make informed decisions about locating to the region. Through global marketing efforts, Select works to promote the region's key assets to help build the area's economy. The Greater Philadelphia Region encompasses northern Delaware, southern New Jersey and southeastern Pennsylvania. Select is a private, non-profit organization and an affiliate of the Greater Philadelphia Chamber of Commerce. For more information, visit http://www.selectgreaterphiladelphia.com or call 215-790-3777.
###