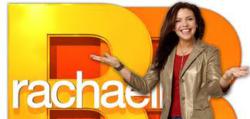 We are thrilled that Rachael Ray identified Smartbox as one of her top holiday gifts.
New York, NY (PRWEB) December 07, 2011
Television host Rachael Ray named the Smartbox gift experience collection in her top 2011 holiday gifts on the "Rachael Ray Show" on ABC Television on Wednesday, December 7. The segment could be seen by clicking HERE.
During her holiday gifting segment, Rachael Ray stated, "(Smartbox) is so phenomenal. It fits for anybody, anywhere. It is giving the gift of experience. I am telling you, this is brilliant!"
"Rachael Ray is an icon in today's cultural scene," said David Meyers, CEO of Smartbox North America. "We are thrilled that Rachael identified Smartbox as one her top gifts for the holiday season and believe that 'experiential gifting' will continue to be one of the hottest gifting trends this season and for years to come."
The Smartbox (http://www.smartbox.com) collection includes:

Zagat Smartbox "Table for Two" – Dinner for the recipient and a guest at top Zagat-rated restaurant in one of the following cities: Chicago, Los Angeles, New York, San Francisco or Washington D.C. ($99)
Gourmet Retreats – One night stay in lavish accommodations throughout the U.S., sumptuous five-course dinners, breakfast included, in-room massages, and plush king size suites. ($369)
Adrenaline – Hundreds of exhilarating activities to choose from, including skydiving, bungee jumping, motorcycle racing and more. ($299)
Charming Getaways – One-night stays in historic homes, rustic ranches or quaint Victorian Inns with breakfast included. ($129)
Serenity – Health and wellness treatments ranging from Vichy showers and ice cream pedicures to champagne manicures and lemongrass body scrubs. ($119)
Adventure – Opportunity to take a surfing lesson, horseback riding or many other exciting options. ($69)
Fun for All – Activities for Two including Winery Tours & Tasting, Pinball Museum and Cooking Lessons. ($49)
About Smartbox
Smartbox is the next generation of gift cards allowing one to choose from a selection of activities and destinations within a given theme. Smartbox is presented in a gift box featuring a color guidebook with full details of each activity or escape. The recipient selects an experience, makes the reservation directly with the establishment (contact details are provided in the guidebook) and redeems the gift card upon arrival. Currently, Smartbox is available in the Northeast, Mid-Atlantic, Great Lakes, Texas & California regions of the U.S.
About Smart&Co
Since its creation, Smart&Co. has grown at an exceptional rate. Having branches in Europe, United States, and Canada -with its head office near Paris - today it employs more than 1,000 employees. Smart&Co. and its Smartbox gift experiences are specialists in creating interesting trips and leisure activities. In 2010, more than five million consumers worldwide have experienced Smart&Co. In 2004, Smart&Co. was awarded the Oscar for Innovation -- Smart&Co. continues to find new ways of bringing people together for leisure pursuits.
# # #